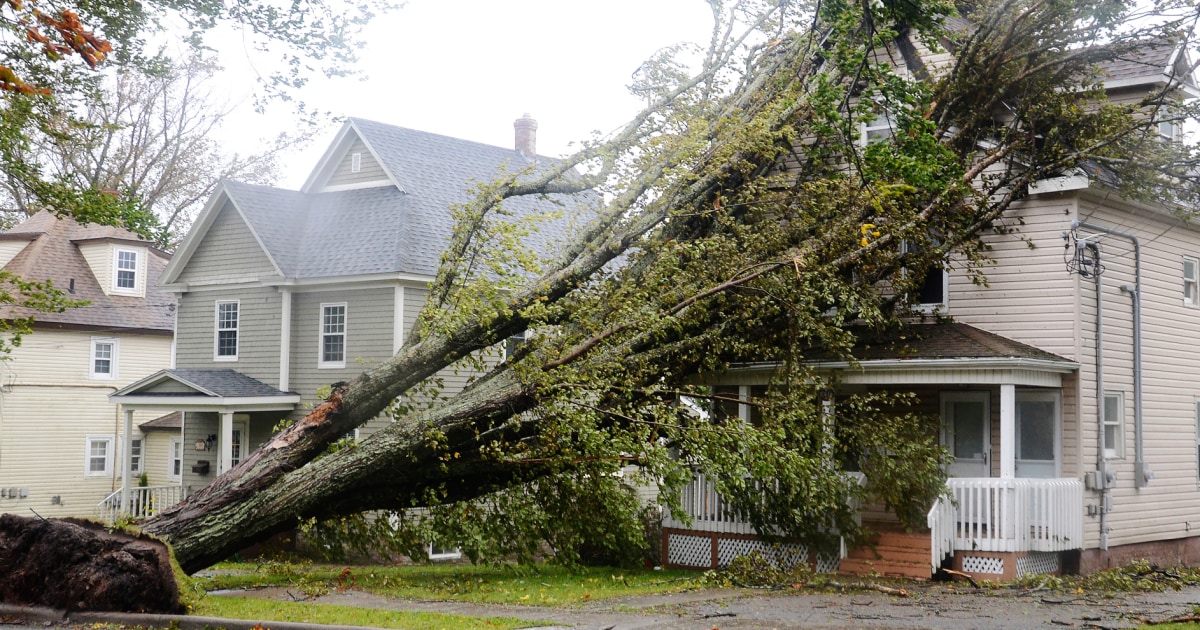 www.nbcnews.com
470,000 without power after Fiona causes 'shocking' damage in Canada
Hundreds of thousands of Canadians were without power Saturday after former hurricane Fiona slammed into the country's Atlantic provinces, causing what
International
Hundreds of thousands of Canadians were without power Saturday after former hurricane Fiona slammed into the country's Atlantic provinces, causing what officials called a shocking and devastating amount of damage.
Trees were downed and power poles were snapped in half, and roofs were ripped off buildings and homes washed away after Fiona made landfall in eastern Nova Scotia around 3 a.m., officials said.
When Fiona made landfall near Whitehead it was a post-tropical cyclone with hurricane-force winds of 90 mph, officials said.
"It's shocking the damage that we're seeing," Nova Scotia Premier Tim Houston said Saturday.
A storm surge of over 6 feet hit Prince Edward Island. The damage is likely the worst ever seen in the province, and the recovery will take weeks or longer, Premier Dennis King said.
No deaths associated with the storm had been reported by Saturday afternoon.
More than 471,000 customers across Nova Scotia, Prince Edward Island New Brunswick and Newfoundland were without power Saturday, according to utilities.
Nova Scotia Power CEO Peter Gregg said that some will be without power for "multiple days."
Prime Minister Justin Trudeau canceled plans to attend a state funeral in Japan for murdered former prime minister Shinzo Abe. He said the storm was having a "terrible impact."
"We're seeing devastating images come out of Port aux Basques," Trudeau said. "PEI (Prince Edward Island) has experienced storm damage like they've never seen. Cape Breton is being hit hard, too, as is Quebec."
He said the country's armed forces would be deployed to assist in the aftermath, and the federal government would be ready to help.