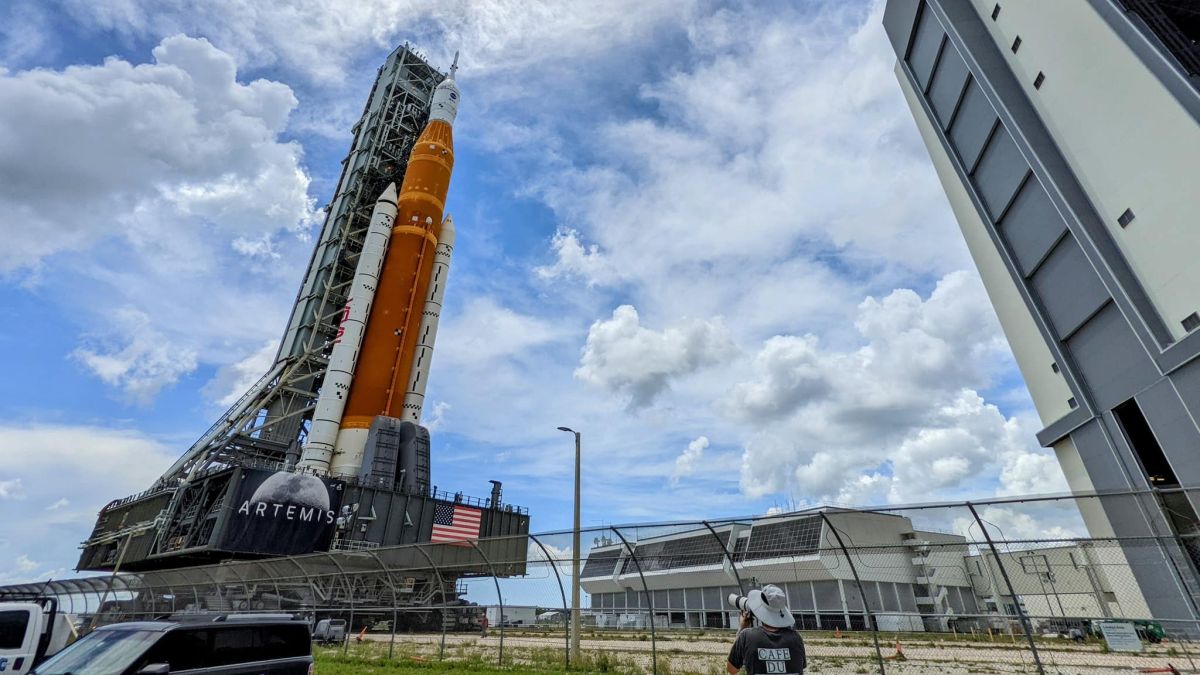 www.space.com
NASA's Artemis 1 moon rocket to roll out Aug. 18 for lunar launch
All systems are go so far to roll out NASA's Artemis 1 moon rocket to the launch pad for a planned liftoff on Aug. 29.
Science & Tech
NASA's ambitious Artemis 1 moon mission is go to return to the pad, one last time, ahead of launch.
The Artemis 1 stack will make the roughly 4-mile (6.4 kilometers) journey from Kennedy Space Center's Vehicle Assembly Building to Launch Complex 39B on Aug. 18, NASA confirmed on Friday (Aug. 5). The rollout will keep Artemis 1 on track to launch on a weeks-long uncrewed journey around the moon no earlier than Aug. 29.
Artemis 1 will put the Space Launch System (SLS) megarocket and Orion spacecraft through their paces to ensure reliability ahead of astronauts taking a similar ride a few years from now — some making it all the way to the lunar surface, if NASA's plans come to fruition.
he coming launch follows intense system certifications and more than a decade of planning.
"Our teams have been working extremely hard for a very, very long time to get to this point," Rick LaBrode, lead Artemis 1 flight director at NASA's Johnson Space Center (JSC) in Houston, said in a livestreamed briefing Friday. The mission, he added, "is very special. We're extremely excited."