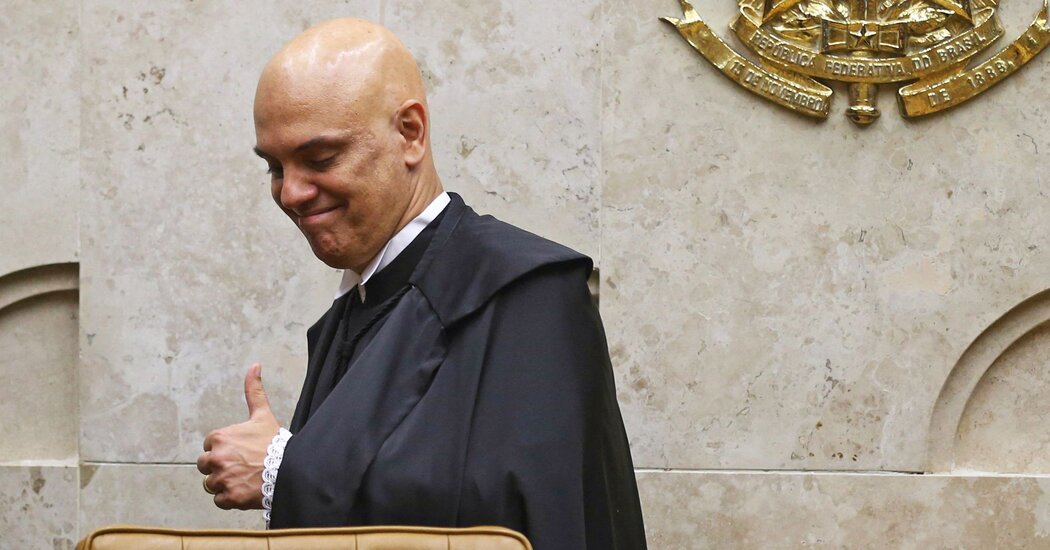 www.nytimes.com
To Defend Democracy, Is Brazil's Top Court Going Too Far?
Brazil's Supreme Court has acted as the primary check on President Jair Bolsonaro's power. Now many are worried the court is posing its own threat.
International
RIO DE JANEIRO — The group chat on WhatsApp was a sort of digital locker room for dozens of Brazil's biggest businessmen. There was a shopping mall tycoon, a surf wear founder and Brazil's big-box-store billionaire. They complained about inflation, sent memes and, sometimes, shared inflammatory opinions.
"I prefer a coup to the return of the Workers' Party," Jose Koury, another mall owner, said on July 31, referring to the leftist party leading the polls in next week's presidential election. A restaurant chain owner responded with a GIF of a man applauding.
Given Brazil's history with dictators and the widespread fears that President Jair Bolsonaro will refuse to accept an election loss, it was a worrisome comment.