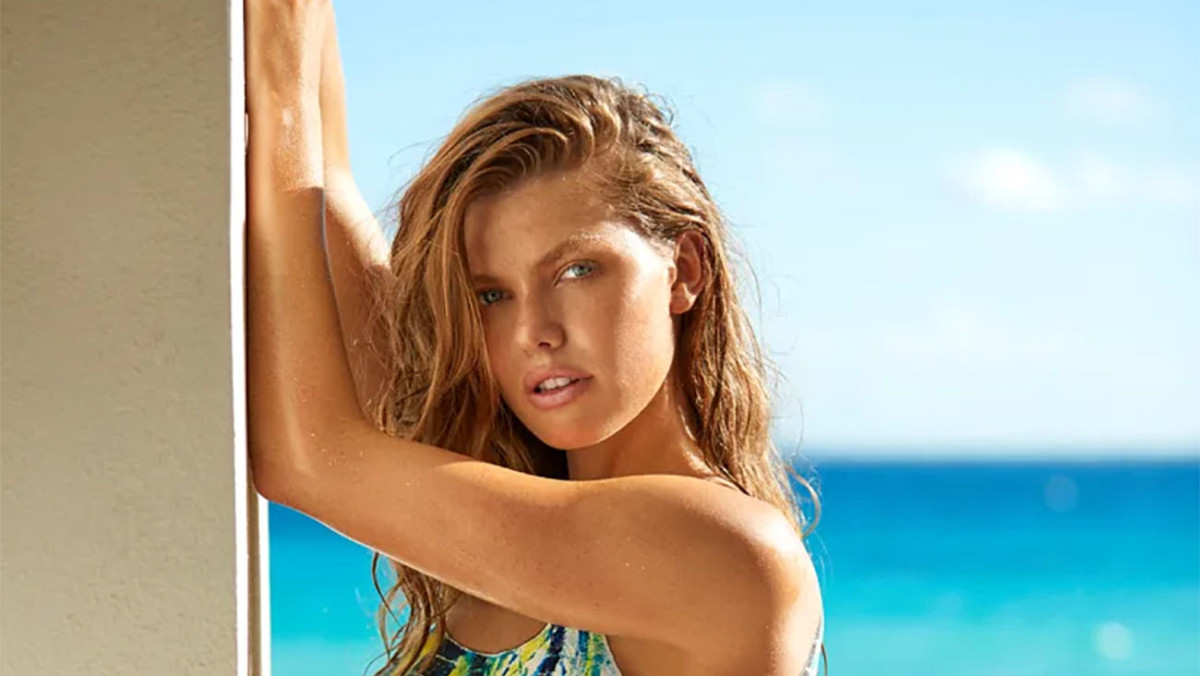 www.yahoo.com
Don't Miss These 5 Breathtaking Images From McKenna Berkley's SI Swim Photoshoot in Anguilla
A bold and gorgeous painted-on swimsuit.
Fashion & Beauty
SI Swimsuit Model Search contestant McKenna Berkley made her magazine debut in 2017 when she was discovered through the brand's open casting call. The Kansas City, Kans., native was photographed by Josie Clough for a fun bodypaint feature in Anguilla.
While in the eastern Caribbean, Berkley rocked a gorgeous multicolored, tie-dye blue-and-green one-piece swimsuit featuring ab-baring and underboob-revealing cut-outs, painted on by talented artist Joanne Gair.
"After having the paint on, I feel totally clothed, because it's super thick. I feel covered, but it's a super cool new feeling and experience," she told the magazine, and admitted that she was worried and nervous at first. "I just love the [SI Swimsuit] message. It's all about strong women, it's all about body empowerment. [Being part of the SI Swimsuit family has] always been a dream, it's always been that goal."
Berkley, who now works as a full-time model, said she would have loved to end up on Broadway, if she had to choose a career in a different industry—Wicked is her favorite musical and she grew up as a theater kid. However, finding her way to the SI Swimsuit Issue was a dream come true.
"SI is just such a benchmark for me. It's so exciting," she shared. "It was always such a huge dream, so the fact that it's in process right now and that it's happening is just incomprehensible."
From the sand to the surf, below are five gorgeous photos from Berkley's 2017 bodypaint photoshoot with Josie Clough in Anguilla.
https://www.yahoo.com/lifestyle/don-t-miss-5-breathtaking-143454978.html