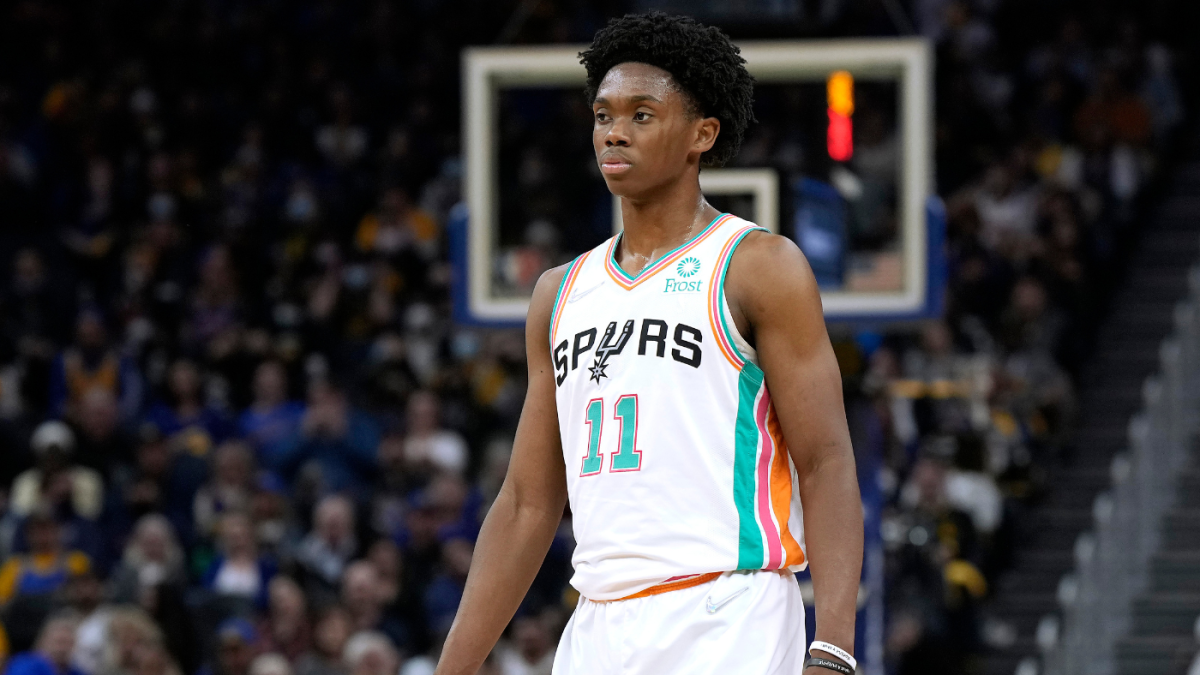 www.cbssports.com
Clippers to sign Josh Primo, former Spur suspended for exposing himself to women, to two-way deal, per report
Primo maintains that his conduct was not intentional
Sports
Former San Antonio Spurs guard Josh Primo is planning to sign a two-way contract with the Los Angeles Clippers, according to ESPN's Adrian Wojnarowski. On Friday, the NBA suspended Primo for four games without pay for exposing himself to women. Primo, who was drafted by the Spurs at No. 12 overall in 2021, was waived and had his contract terminated last October when these allegations, made by multiple female Spurs employees, surfaced.
From the NBA's statement:
"Primo maintains that his conduct was not intentional, and the league did not find evidence that he engaged in any sexual or other misconduct apart from these brief exposures. Nevertheless, this conduct does not conform to league standards and warrants discipline."
After his contract was terminated by the Spurs, Primo issued this statement to ESPN last year:
"I know that you all are surprised by today's announcement. I've been seeking help to deal with previous trauma I suffered and will now take this time to focus on my mental health treatment more fully," Primo said. "I hope to be able to discuss these issues in the future so I can help others who have suffered in a similar way. I appreciate privacy at this time."
Primo played only 54 games for the Spurs after they selected him in the lottery of the 2021 NBA Draft. In November, former team psychologist Dr. Hillary Cauthen settled a lawsuit against Primo and the team based on allegations that he repeatedly exposed himself to her during treatment sessions. Dr. Cauthen alleged that Primo exposed himself to her nine times and that the team did not take appropriate action when she reported the incidents. The Bexar County Sheriff's Office began a preliminary investigation into Primo in November, 2022.
The Clippers open their season on Oct. 25 against the Portland Trail Blazers. Primo's suspension would keep him out until a Nov. 1 game against the Los Angeles Lakers, though as a two-way player, he could be in the G League at that point. His last NBA game action came on Oct. 24, 2022, so by this timeline, he would have wound up missing roughly a year of basketball between getting waived and ultimately joining the Clippers.