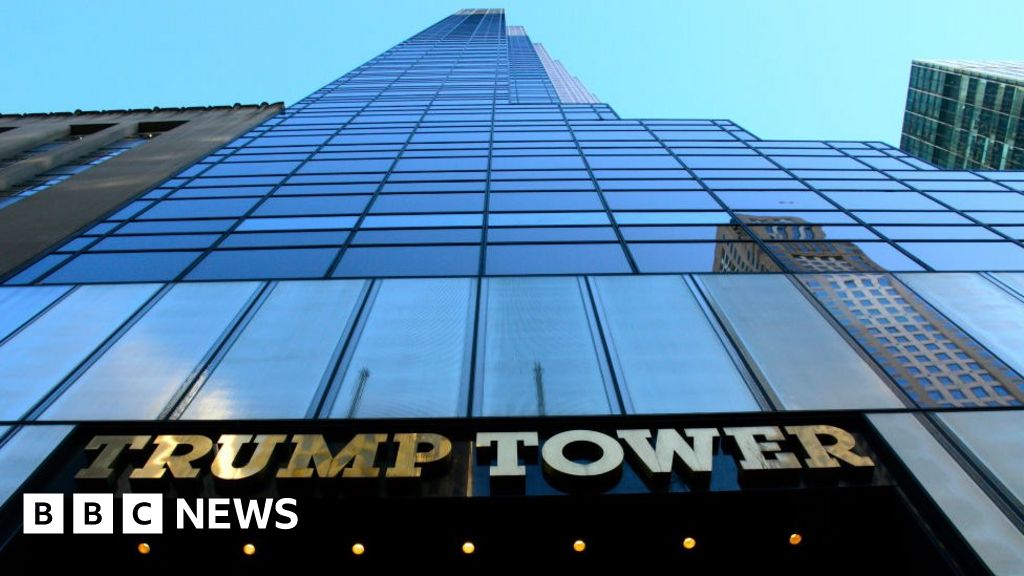 www.bbc.com
The New York buildings that Donald Trump could lose
A ruling from a New York judge has thrown the fate of Donald Trump's property empire into question.
Politics
Long before Donald Trump stepped into the White House, his glitzy and glamorous real estate empire helped make him a nationally recognised star.
Now, a judge's ruling that his business committed massive fraud has thrown the fate of some of the former president's flagship properties into doubt.
On Tuesday, Judge Arthur Engoron ordered that some of Mr Trump's companies be removed from his control.
Mr Trump has denied any wrongdoing and is expected to appeal.
The ruling was part of a lawsuit filed against Mr Trump and his family by New York Attorney General Letitia James, who asked the judge for a summary decision that certain facts in the case were beyond dispute in the hope of speeding up the impending trial.
It severely limits Mr Trump's ability to do business in New York, the place where he launched the real estate empire that thrust him into the national spotlight.
What the ruling means for Mr Trump's properties, however, remains uncertain.
The Trump Organization could be forced to hand over control to a court-appointed receiver, or ultimately have to sell some of its most iconic landmarks. Mr Trump's lawyers have asked for more clarity on which properties could be affected. The judge has yet to give a definitive answer.
For Mr Trump, the stakes are potentially high. Earlier this year, Forbes estimated that his New York properties alone are worth $720m (£589m), a sizable chunk of his estimated $2.5bn fortune.
Let's take a look at some of the properties that Mr Trump might lose.
Trump Tower
Located on Fifth Avenue in Manhattan, the 58-floor Trump Tower is among the most recognisable properties bearing Mr Trump's name. The building is the headquarters of the embattled Trump Organization and has been home to Mr Trump and several of his family members.
The building - which was developed by Mr Trump and inaugurated in 1983 - has also featured prominently in popular culture, including serving as the location for Batman's Wayne Enterprises in Christopher Nolan's 2012 film The Dark Knight Rises.
Mr Trump's penthouse condominium that spans the top three floors of the building is also among the properties highlighted in James' lawsuit.
The lawsuit alleges that Mr Trump artificially inflated the triplex's value, by repeatedly saying it was more than 30,000 sq ft (2,790 sq m) in size, significantly larger than the 11,000 sq ft listed in property records.
The penthouse was valued at$327m in 2015, a price that the lawsuit called "absurd".
"Tripling the size of the apartment for purposes of the valuation was intentional and deliberate fraud," the lawsuit reads. "Not an honest mistake".
Read more