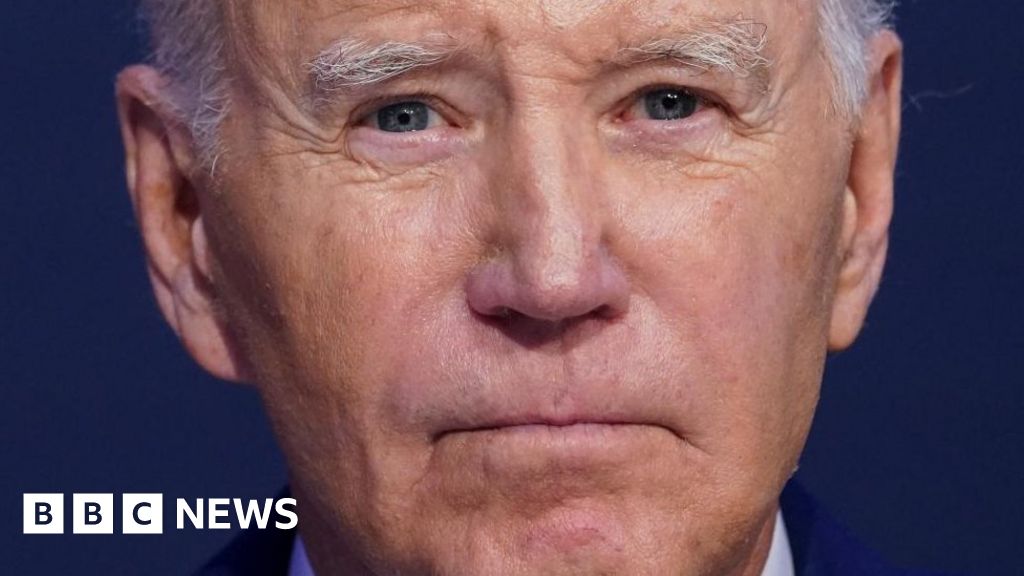 www.bbc.com
House Republicans to hold first Biden impeachment hearing
The inquiry, which will focus on unsubstantiated allegations of abuse of power, is a divisive one.
Politics
Republicans are launching their much-heralded impeachment inquiry into the business dealings of President Joe Biden and his son Hunter - but don't expect fireworks at the first hearing on Thursday.
The event has been given the title "The Basis for an Impeachment Inquiry of President Joseph R. Biden, Jr." and features a line-up of academics and former Trump administration officials.
As the name suggests, the hearing will focus on setting the legal and constitutional framework for the impeachment inquiry, rather than digging more deeply into any of the specific allegations against Mr Biden.
"The House Oversight Committee will present evidence uncovered to date and hear from legal and financial experts about crimes the Bidens may have committed as they brought in millions at the expense of US interests," James Comer, the chair of the committee holding the hearing, said in a statement.
None of the individuals on the witness list - George Washington Law Professor Jonathan Turley, forensic accountant Bruce Dubinsky, former Trump Assistant Attorney General Eileen O'Connor and North Carolina law professor Michael Gerhardt - are directly involved in the House impeachment investigation.
Their testimony, it appears, is intended to provide some context to the Republican accusations that Mr Biden benefitted illegally from his son Hunter's international business dealings. (Mr Gerhardt was chose by Democrats, so he is likely to rebut the Republican accusations.)
For Republicans intent on impeaching Mr Biden, then, this hearing is only a small first step - better than nothing, but hardly progress toward their ultimate goal.
A more notable development this week could come when the committee begins issuing subpoenas for financial documents from the president's family using the new enforcement powers that an official impeachment investigation could give them in the courts.
The president's Republicans critics hope those requests could reveal solid evidence of a financial connection between the president and his son that substantiate the allegations of corruption and influence-peddling that they have been levelling at the White House.
For the moment, however, those allegations remain unsubstantiated - and vehemently denied by Mr Biden and his Democratic supporters, who accuse Republicans of conducting a fake investigation in an effort to distract from their own political troubles.
"Staging a political stunt hearing in the waning days before they may shut down the government reveals their true priorities: To them, baseless personal attacks on President Biden are more important than preventing a government shutdown and the pain it would inflict on American families," White House spokesman Ian Sams said on Tuesday.
For this impeachment hearing and the ones that follow to amount to more than short-lived political drama, Republicans will have to shape the current collection of allegations against the president into defined articles of impeachment that the full House of Representatives could then vote on.
And while it only takes a simple majority in the House to impeach a president and trigger a Senate trial, centrist Republicans have been sceptical that there is sufficient evidence - or political need - to do so any time soon.
"We should have some clear evidence of a high crime or misdemeanour, not just assuming there may be one," said Nebraska Republican Congressman Don Bacon in a recent interview. "I think we need to have more concrete evidence to go down that path."
When Mr McCarthy announced the impeachment inquiry on 12 September, he said it was a "logical next step". Subsequent steps could include further, more detailed hearings that includes direct testimony and presented evidence of presidential wrongdoing.
Republicans may also have to put the impeachment investigation to a vote in the House, as then-Speaker Nancy Pelosi did after announcing a Democrat-led impeachment inquiry into Donald Trump in 2019.
This first impeachment hearing, focusing on the legal and academic, is unlikely to change any minds. The challenge for Republicans will be figuring out where to go from here.