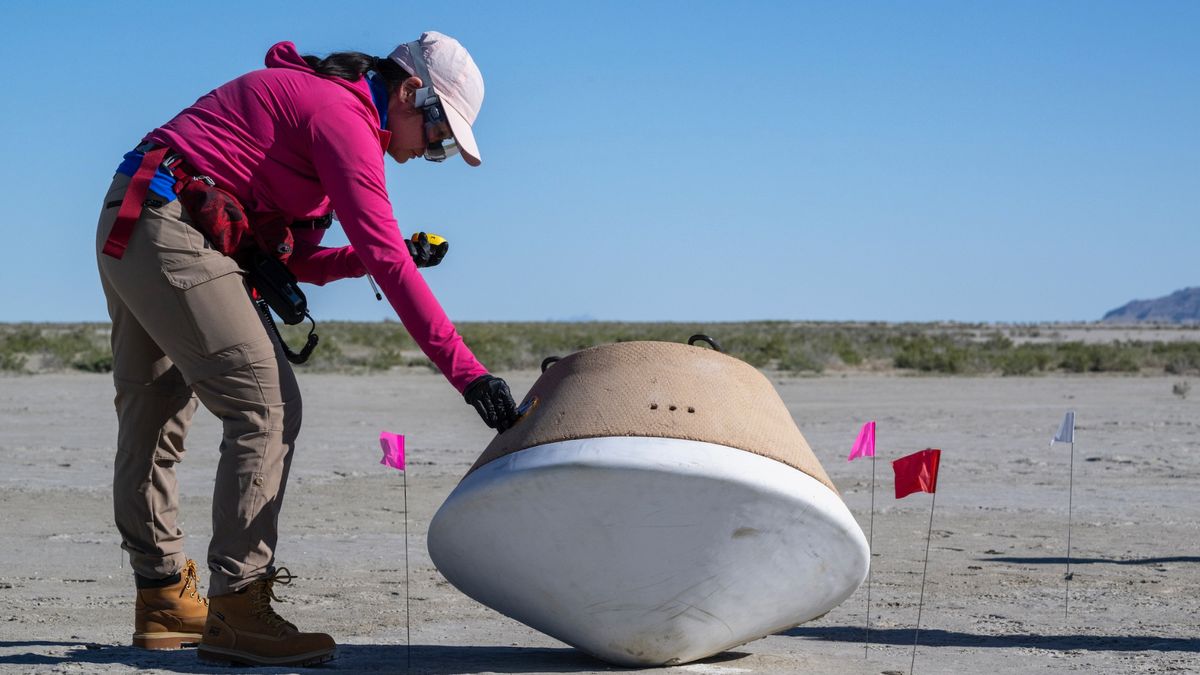 www.space.com
OSIRIS-REx probe will bring pristine asteroid samples to Earth today. Watch it live
NASA's OSIRIS-REx mission is set to deliver its asteroid sample to Earth on Sunday morning (Sept. 24), and you can watch the historic action live.
Science & Tech
NASA's first-ever pristine asteroid sample will come down to Earth on today (Sept. 24), and you can watch the historic action live.
If all goes according to plan, the agency's OSIRIS-REx probe successfully released a capsule containing samples of the near-Earth asteroid Bennu on Sunday at 6:42 a.m. EDT (1042 GMT).
That capsule will touch down softly under parachutes at 10:55 a.m. EDT (1455 GMT) at the Department of Defense's Utah Test and Training Range and Dugway Proving Grounds, about 80 miles (130 kilometers) southwest of Salt Lake City.
You can watch the landing, and the leadup to it, live here at Space.com, courtesy of NASA, or directly via the space agency's YouTube channel. Coverage will start at 10 a.m. EDT (1400 GMT).
The $1 billion OSIRIS-REx mission — whose name is short for "Origins-Spectral Interpretation-Resource Identification-Security-Regolith Explorer" — launched atop a SpaceX Falcon 9 rocket in September 2016.
OSIRIS-REx headed for Bennu, a potentially hazardous asteroid that's about 1,650 feet (500 meters) wide. The probe reached its target in December 2018, setting a new record for smallest body ever orbited by a spacecraft, and investigated the rock over the next 22 months.
Then, in October 2020, OSIRIS-REx swooped down to Bennu's surface and snagged a heaping helping of dirt and gravel — presumably about 8.8 ounces (250 grams) of the stuff. However, the exact quantity won't be known until mission team members open the probe's sample capsule at last.
And that step is just around the corner, for the capsule is coming down on Sunday.