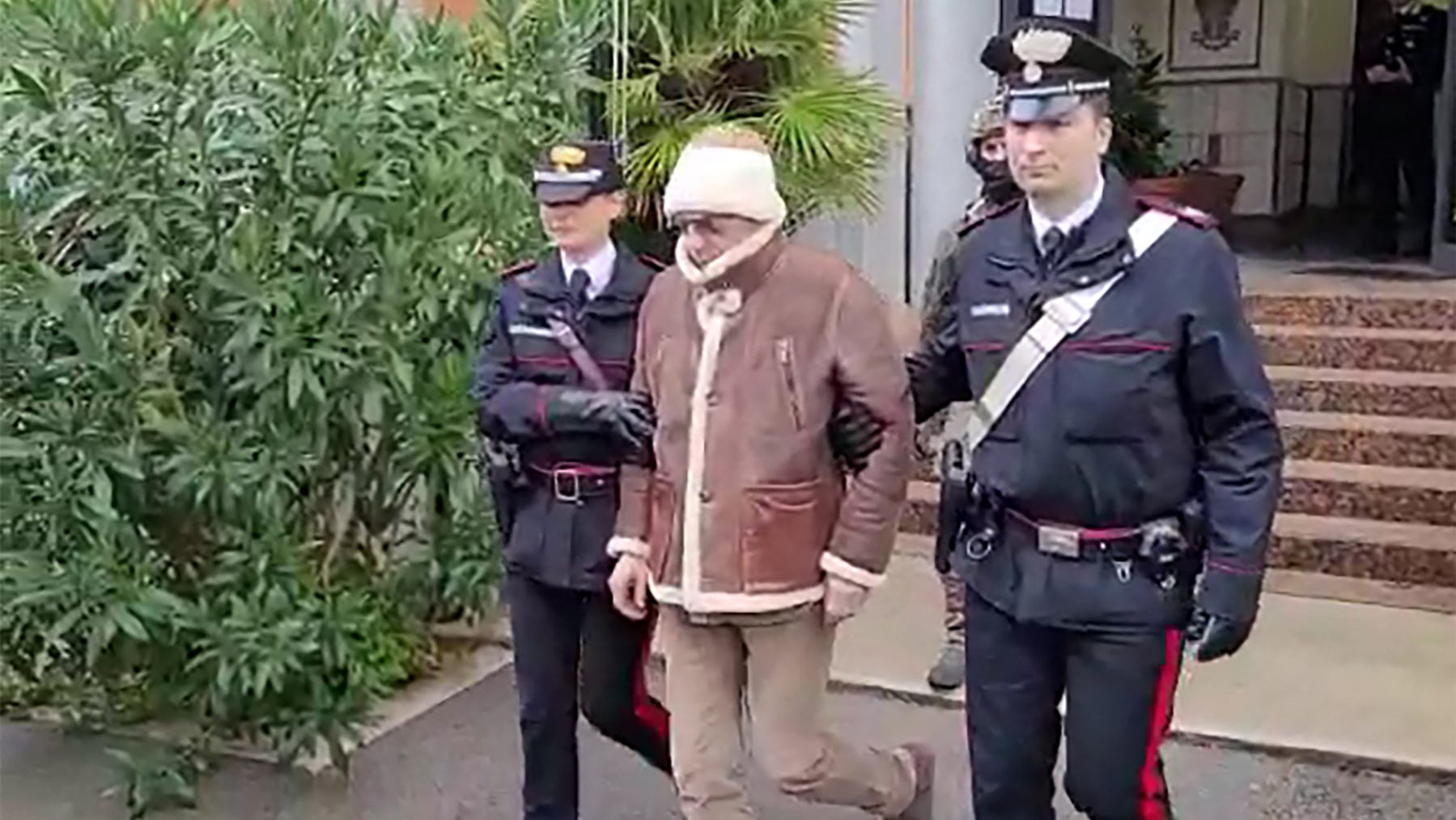 www.usatoday.com
Italian mob boss dies months after capture: Matteo Messina Denaro spent decades on the run
Matteo Messina Denaro, dubbed Italy's "last Godfather" died from colon cancer on Monday, months after his capture ended 30 years on the run.
International
An Italian Mafia boss who spent 30 years on the run before his capture earlier this year died on Monday, Italian media reported.
Matteo Messina Denaro, 61, had colon cancer when he was arrested in January. His condition worsened in recent months, and he was transferred to L'Aquila Hospital. Denaro went into a coma on Friday and never regained consciousness, Italian outlet ANSA reported.
"You shouldn't deny prayers to anyone, but I can't say I am sorry," Deputy Prime Minister Matteo Salvini said in a message on Instagram.
Denaro, of the Cosa Nostra mob, had been convicted in absentia of several crimes including planning the murders of anti-Mafia prosecutors Giovanni Falcone and Paolo Borsellino in 1992, the Associated Press reported. He was given multiple life sentences.
'The last Godfather'
The ruthless and notorious Sicilian mafia-boss was dubbed the "last Godfather." He was the last of three longtime fugitive top-level Mafia bosses who evaded capture for decades.
Felia Allum, professor of comparative organized crime and corruption at the UK's University of Bath told CNN that Denaro was the last of the old generation of mafia bosses.
"He represents the final link between the belligerent and overt Cosa Nostra of the early 1990s and the silent, business-like Mafia of the 21st century," Allum told CNN.
His crimes included the kidnapping of a 12-year-old boy to stop his father from providing evidence against the mob, Reuters reported. The kid was killed two years later. He was also convicted of bombings in Rome, Florence and Milan in 1993. He went into hiding that same year, after many turncoats began to reveal details of his involvement in the mob.
A government official told Reuters that Denaro's body is expected to return to Sicily in the coming days for a private funeral.