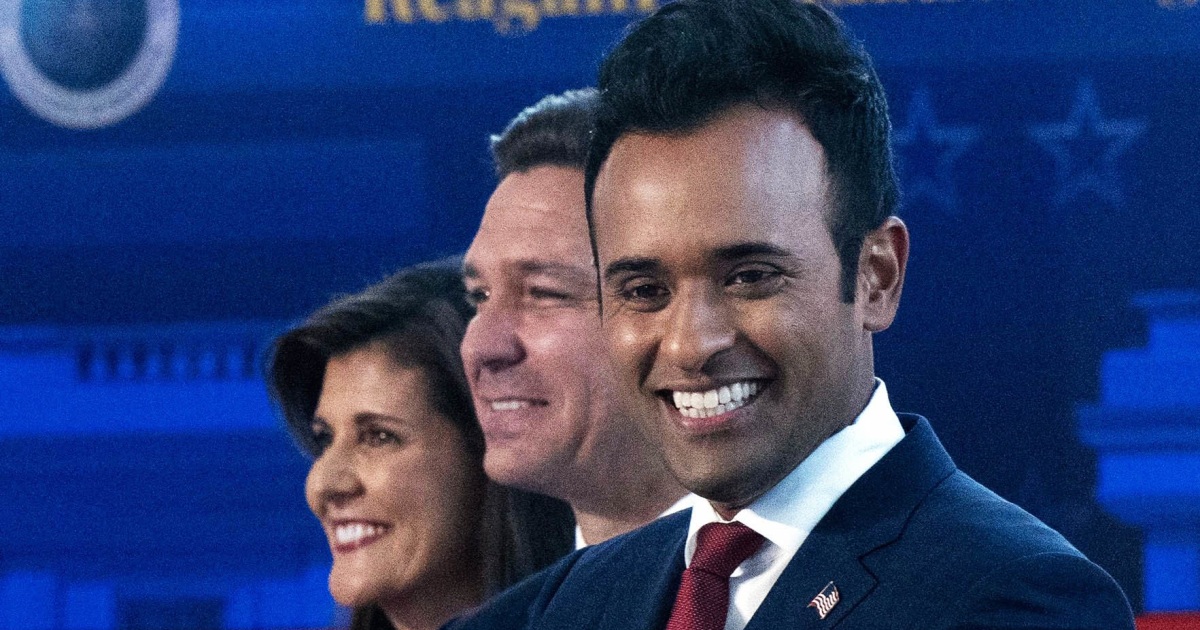 www.nbcnews.com
6 key takeaways from the second Republican debate of 2023
Major moments from the second Republican debate, including who stood out, key interactions and which issues created the biggest stir.
Politics
Seven Republican presidential contenders took the debate stage Wednesday at the Ronald Reagan Presidential Library in California — once again without the presence of runaway front-runner Donald Trump.
There's no evidence that Trump paid a political price for skipping the first Republican debate, and it remains to be seen whether this time will be different. Notably, his nearest-polling rival, Florida Gov. Ron DeSantis, took aim at him for skipping the contest.
Since the first debate on Aug. 23, Trump's share of the GOP primary vote has grown from 52% to 54%, according to the FiveThirtyEight polling average. He has also extended his lead over DeSantis from 37 points to 40 points. While DeSantis remains stranded in the teens, nobody else cracks double digits.