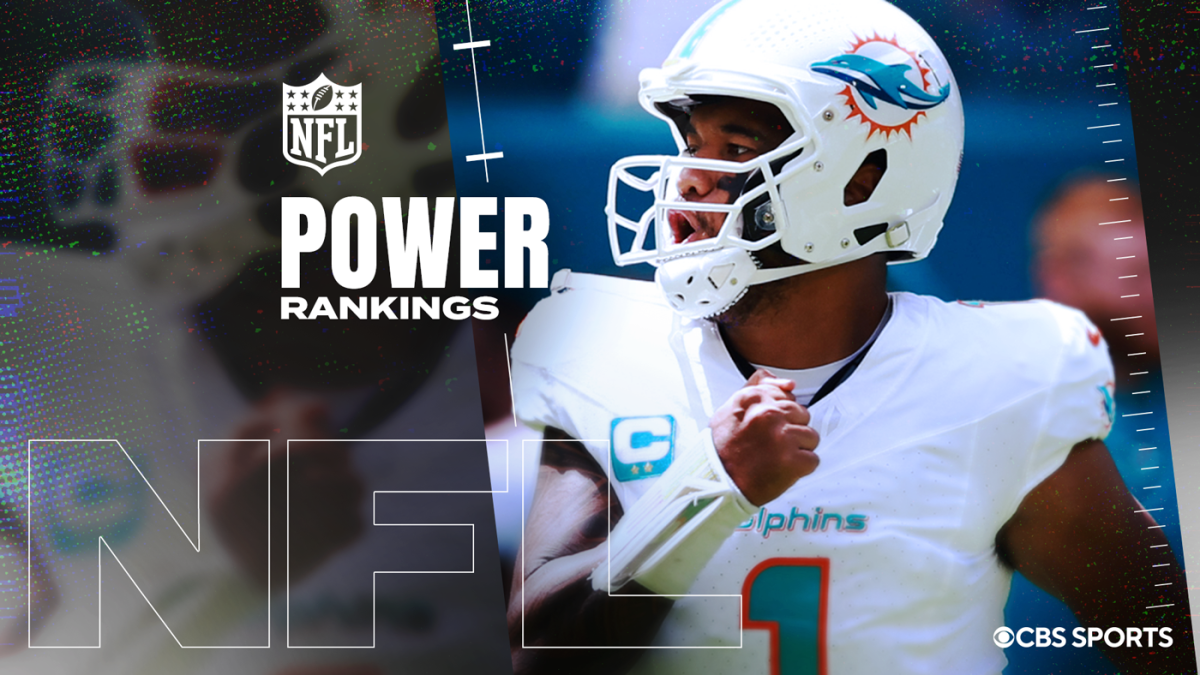 www.cbssports.com
NFL Week 4 Power Rankings: Surging Dolphins crack top 5 while other contenders fall after stunning upsets
Pete Prisco says Tua Tagovailoa and company are for real after their historic performance
Sports
Let me get this out of the way: I was not covering the NFL when a team last scored 70 points in a game before the Miami Dolphins did it Sunday.
Yes, I was alive when it happened in 1966, but I was 6, so I sure don't remember it.
But I can now say I saw an NFL team demoralize an opponent by putting up a 70 spot on the scoreboard -- and this one I will remember. Miami did that to the Denver Broncos on Sunday in a 10-touchdown, 70-20 beatdown that had to make the Denver flight home one of the worst in NFL history.
Hey, the Dolphins just scored again.
Miami, which is now 3-0, is up to the fourth spot in my Power Rankings thanks to a dynamic offense that can run it, throw it and basically used the Denver defense as a welcome mat to put them in a football hell of a day.
The Dolphins had two backs go for four touchdowns each, with Raheem Mostert and rookie De'Von Achane both scoring the four pack. Tua Tagovailoa threw four touchdown passes, which makes him the favorite right now to win the league MVP. Hear that, Tua-anon. I just said he's the favorite to win the MVP, but I still wouldn't take him over Justin Herbert.
The Miami defense did its part, too, with three takeaways. That unit has made big improvements since the past two weeks. Imagine if they had Jalen Ramsey?
I didn't think the Dolphins would be a playoff team before the season, but I will be proven wrong. They have won two road games, dominated in their only home game, and have done so with different styles of offense.
https://www.cbssports.com/nfl/news/nfl-week-4-power-rankings-surging-dolphins-crack-top-5-while-other-contenders-fall-after-stunning-upsets/