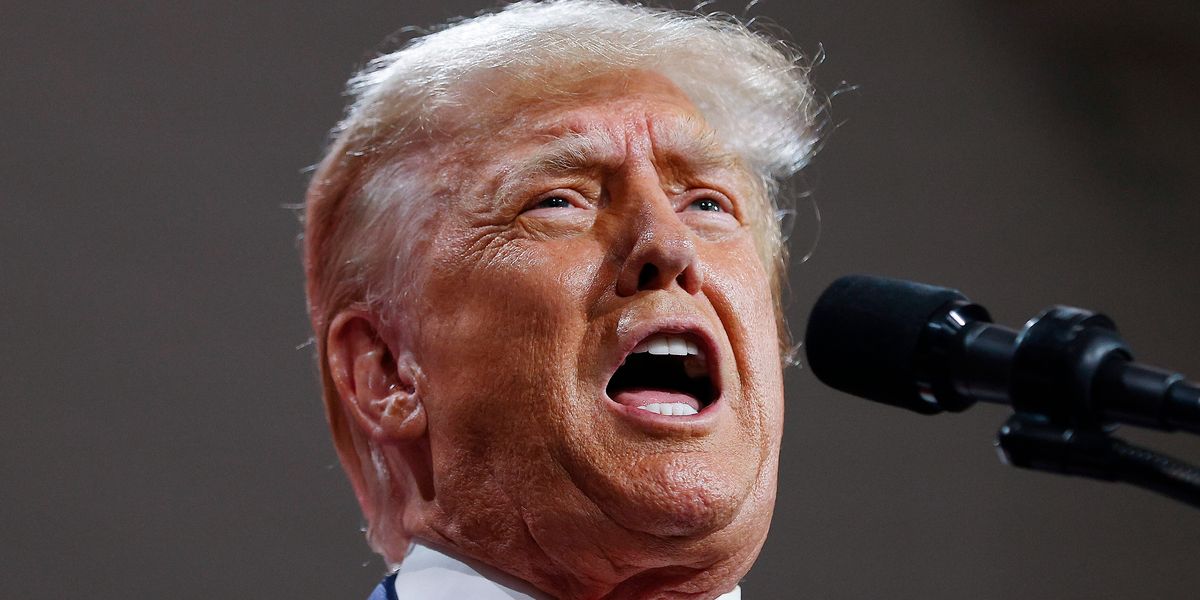 www.yahoo.com
Trump's Appalling Paul Pelosi Dig Gets Laughs From California GOP Crowd
Social media users ripped the former president's "disgusting" remarks about a hammer attack that resulted in serious injuries for Pelosi.
Politics
Former President Donald Trump drew laughs from California Republicans on Friday after he ripped Rep. Nancy Pelosi (D-Calif.) and mocked her husband Paul Pelosi over the brutal hammer attack against him.
"We'll stand up to crazy Nancy Pelosi who ruined San Francisco. How's her husband doing, by the way, anybody know?" said Trump in a speech to the California GOP convention.
"And she's against building a wall at our border even though she has a wall around her house, which obviously didn't do a very good job."
Trump referred to the attack that left Paul Pelosi with serious injuries after a man entered the Pelosis' San Francisco home in an alleged attempt to kidnap the now-former House Speaker in October 2022.
The suspect, David DePape, pleaded not guilty to charges related to the attack including attempted murder.
DePape had an interest in far-right politics in recent years and had shared "bigoted rants" online, the San Francisco Chronicle noted earlier this year.
https://www.yahoo.com/news/trumps-appalling-paul-pelosi-dig-055520881.html