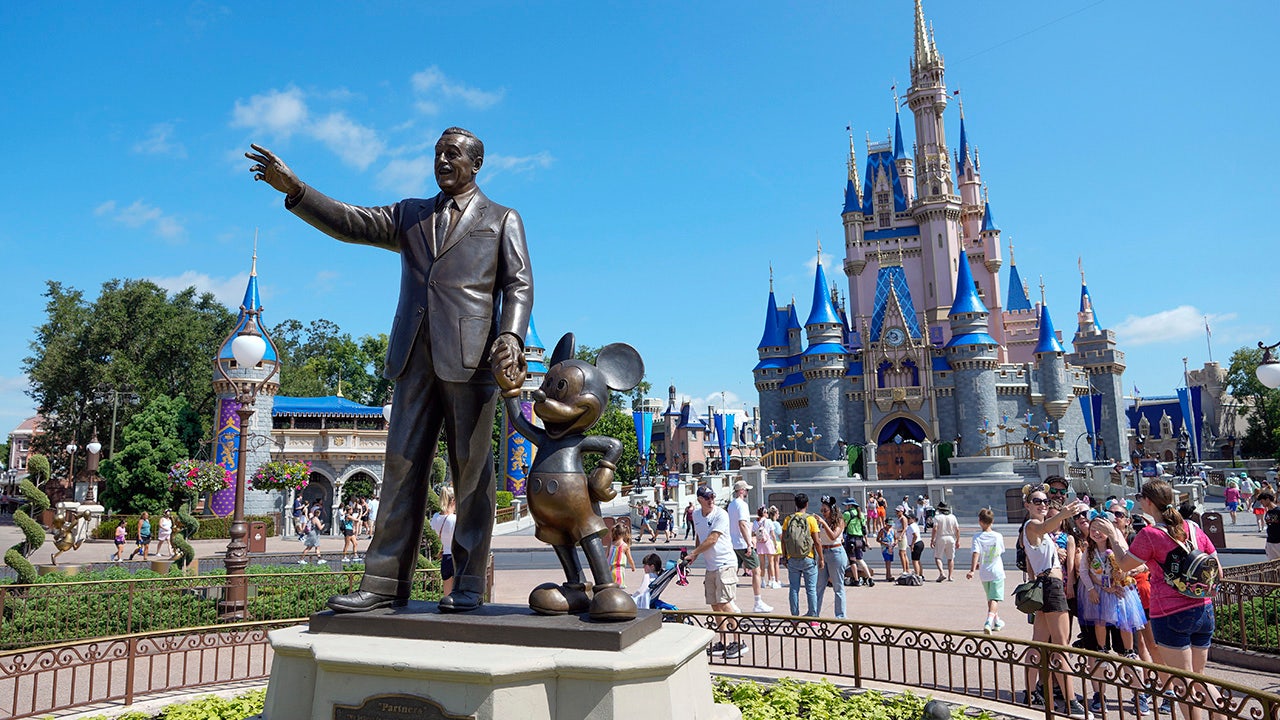 www.foxbusiness.com
Woman sues Disney for $50K over 'injurious wedgie' on waterslide at Typhoon Lagoon in birthday trip gone wrong
A woman has filed a lawsuit against Disney World after a ride down the Humunga Kowabunga at the Typhoon Lagoon water park led to an 'injurious wedgie.'
Culture & Entertainment
A woman is seeking a hefty sum of money from the House of Mouse in a recent lawsuit following an unpleasant trip down a waterslide at Disney's Typhoon Lagoon that resulted in an "injurious wedgie."
In a lawsuit filed on Wednesday in Orange County, Florida, Emma and Edward McGuinness said that they are seeking $50,000 in damages from Disney World from injuries from a 2019 visit to the resort's popular water park.
The lawsuit details Emma's painful trip down the Humunga Kowabunga slide, which consists of three body tubes totaling 214 feet in length. The ride ends in a nearly five-story plummet in the dark at nearly 40 mph into the pool.
The plaintiff said she was at the water park for her 30th birthday, and that she was wearing a one-piece bathing suit when she embarked on her fateful trip.
Emma alleged that Disney did not explain why safety protocols, such as crossing one's leg, were necessary and that women would be a greater risk for injuries due to their anatomy and their swimwear.
"When a rider of The Slide reached the bottom of the ride and traveled into the pool of water designed to stop further travel, the force of the water can push loose garments into a person's anatomy — an event known as a "wedgie" — the lawsuit says. "Because of a woman's anatomy, the risk of a painful "wedgie" is more common and more serious than it is for a man."
The lawsuit continues, saying that Emma's injury, which categorizes the experience as an "injurious wedgie," could have been avoided if Disney World had instructed her on proper clothing to wear while on the Humunga Kowabunga slide.
"The risk of injury to a rider's genitalia and internal organs can be eliminated by using shorts or other protective clothing to act as a barrier and to prevent clothing or water from being forced inside his or her body when slammed into the pool of water at the end of The Slide," the lawsuit says. "Disney does not instruct riders to wear protective clothing, does not make such protective shorts available to riders, and does not warn riders of the risk of injury if protective clothing is not worn while using The Slide."