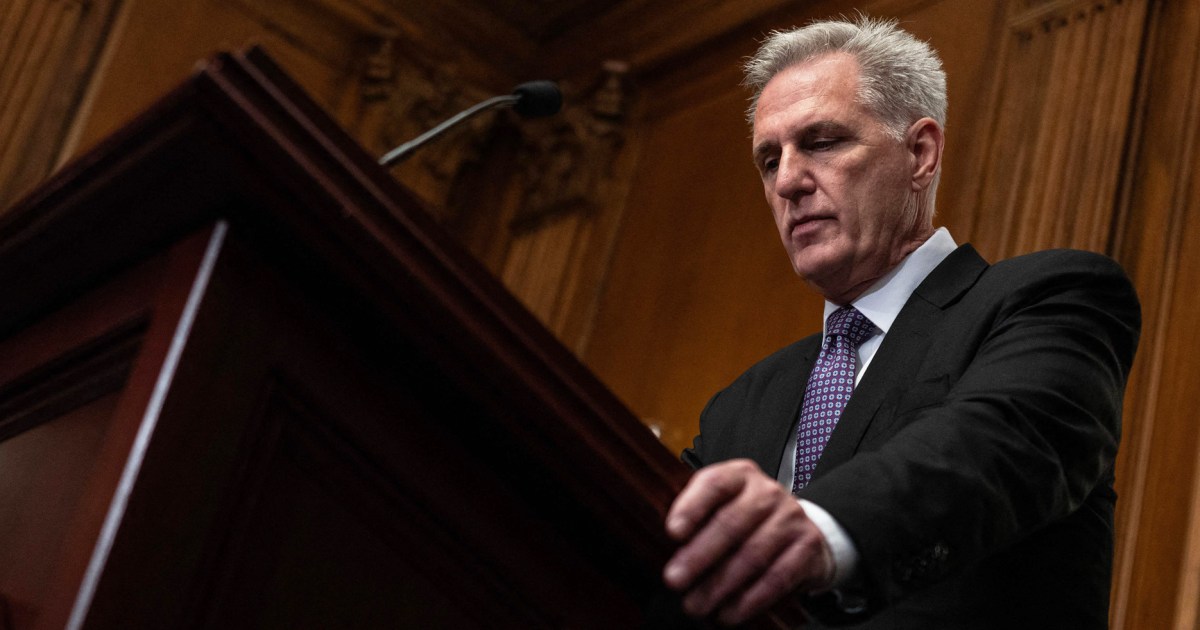 www.nbcnews.com
Conservative rebels tank McCarthy's funding bill, raising odds of a shutdown
Conservatives block House Republicans' short-term funding bill, likely causing a government shutdown on Sunday.
Politics
WASHINGTON — A band of conservative rebels on Friday revolted and blocked House Republicans' short-term funding bill to keep the government open, delivering a political blow to Speaker Kevin McCarthy and likely cementing the chances of a painful government shutdown that is less than 48 hours away.
Follow along for live updates.
Twenty-one rebels, led by Rep. Matt Gaetz, R-Fla., a conservative bomb-thrower and a top Donald Trump ally, voted Friday afternoon to scuttle the 30-day funding bill, leaving Republicans without a game plan to avert a shutdown.
The vote failed, 198-232.
The hard-liners say they are unconcerned if the government shuts down, as it appears likely to do at 12:01 a.m. Sunday. They want the House to pass all 12 appropriations bills, with steep spending cuts, then negotiate funding with the Democratic-controlled Senate.
Moderate Republicans lashed out with fury at the conservatives who voted down the funding bill, with specific criticism reserved for Gaetz, whom they accused of fomenting chaos to oust McCarthy.
https://www.nbcnews.com/politics/congress/conservative-rebels-threaten-tank-mccarthys-funding-bill-raising-odds-rcna118078