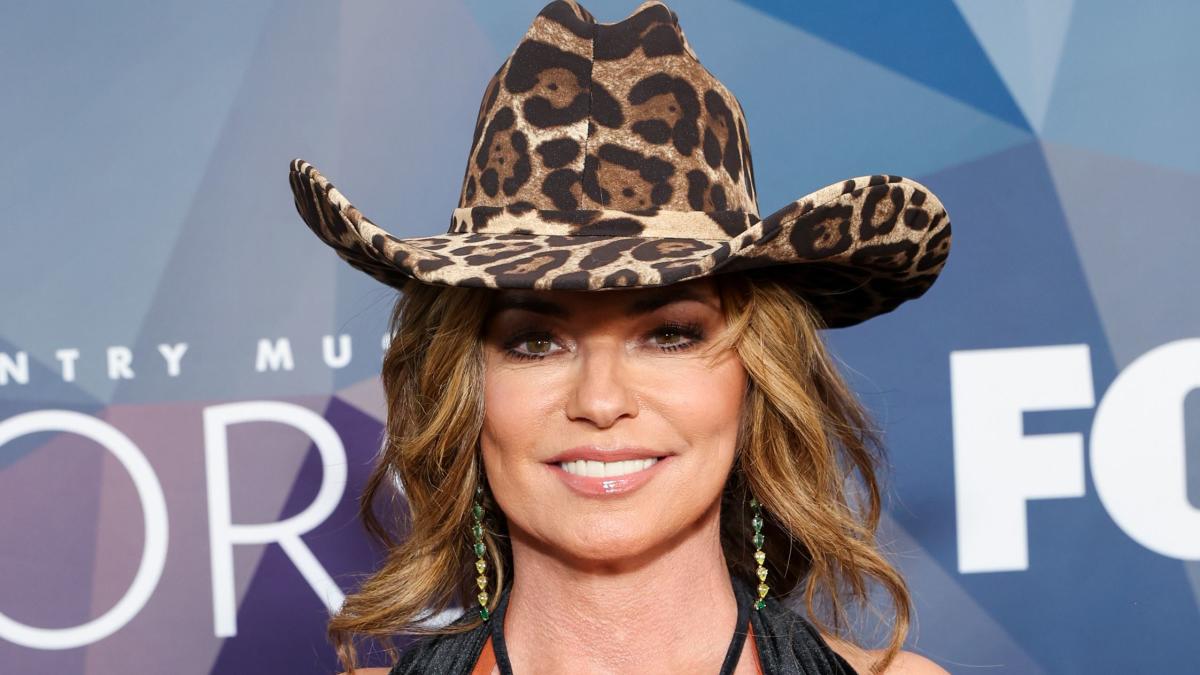 www.yahoo.com
At 57, Shania Twain Bares It All in See-Through Dress Showing Off Toned Arms and Legs
Shania Twain wore a see-through dress, showing off toned arms and legs, while on tour in Dublin. Fans have thoughts about her tour outfit.
Culture & Entertainment
Shania Twain has given us some unforgettable looks on her Queen of Me tour with a different stunning outfit in every city. Her recent stop in Dublin proved that she has plenty more looks up her sleeve, so to speak. Twain wore a stunning striped see-through dress paired with her favorite platinum blonde wig and fuchsia platform heels for her show in Ireland.
The singer shared photos of her look on the flaming hot stage (literally) on Instagram. In one snap, she posed in a powerful stance with flames engulfing the background, in others, she showed her iconic Shania smile while singing loud and proud, her guitar in hand.
"Dublin I had so much fun with you!!