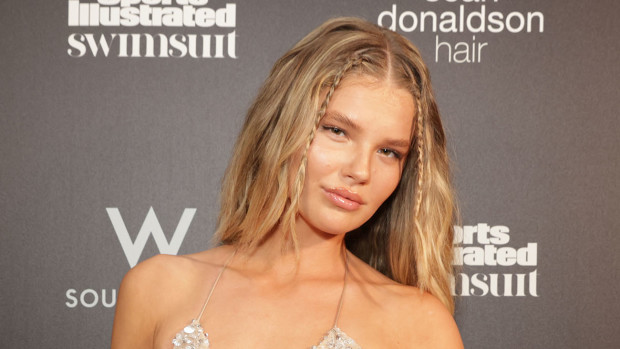 www.yahoo.com
Ellie Thumann Wants to See One Swim Search Alumna on the Cover of the Next Issue
Hint: she's a winner!
Fashion & Beauty
2023 SI Swimsuit rookie Ellie Thumann's journey with the brand has just begun, but the model already knows who she would like to see land the coveted cover spot of next year's issue. The influencer, who is best known for her fashion, lifestyle and beauty YouTube channel, was posed with a tough and juicy question during Miami Swim Week.
"Other than yourself, who is one person you would love to see on the cover of SI?" fellow first-time brand model Sixtine asked.
"I feel like Christen [Harper]... that would be really cool," Thumann responded after thinking for a split second. "I would love to see that."
"Yeah! Christen would be good," the body neutrality TikToker added. "I agree."
Harper, who was discovered through and co-won the Swim Search open casting call in 2021, was named co-Rookie of the Year in 2022 alongside fitness influencer Katie Austin. The Southern California native and current Michigan resident, who was photographed in Dominica for this year's issue, is engaged to Detroit Lions quarterback Jared Goff. She starred in reality TV series Women of the League earlier this year and designed a line of swimwear with B Swim. The 30-year-old is now working on her wellness community platform, Planted, which recently opened the app's waiting list.
"To be named a rookie for Sports Illustrated Swimsuit is more than an honor to me. Being in the same conversation as the icons that have graced the pages of SI for decades is truly surreal. I have looked up to the women of SI for my entire life, seeing bold, smart, beautiful women with unique stories at a young age is what gave me confidence to not only walk through life but also to pursue a career in modeling," Harper said when she was named a Swim Search co-winner. "This is truly a full circle moment for me—had I never opened up an issue of Sports Illustrated Swim 13 years ago I don't know if I would be the same woman I am today."
https://www.yahoo.com/lifestyle/ellie-thumann-wants-see-one-161604846.html