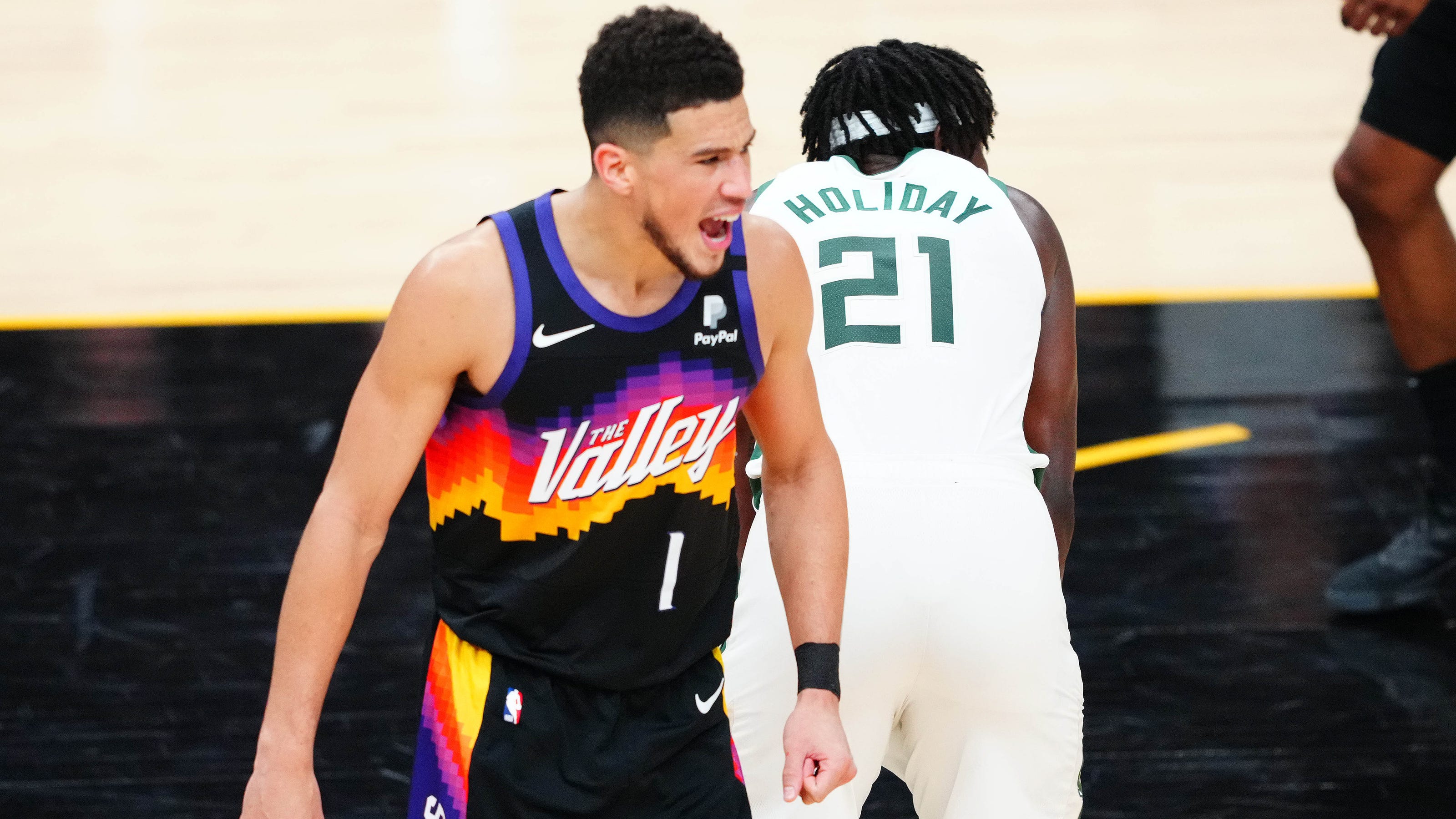 www.usatoday.com
How Suns' Devin Booker stays fresh to carry heavy workload vs. Bucks in NBA Finals
Devin Booker is playing heavy minutes and carrying a heavy burden for the Suns, but the young star won't let the workload affect him in the NBA Finals.
Sports
PHOENIX — Sometimes, he might just ask the question. Other times, he might just give a look.
Phoenix Suns coach Monty Williams remains well aware six-year guard Devin Booker is only 24 years old. But sometimes, Williams still finds it necessary to check if Booker needs some rest. He then quickly realizes he should not have broached the topic.
"It's insulting to him when I ask him about his stamina," Williams said. "I'm sure it does happen. But the really good players and great players in this league don't allow being tired from keeping them from doing what they have to do."
In the Suns' 118-108 win over the Milwaukee Bucks in Game 2 of the NBA Finals, Booker logged a high volume in points (31), shots (12-of-25 overall, 7-of-12 from 3) and minutes (44). Phoenix has discovered that Booker has done this not just by relying on his young age and athleticism. Booker already has incorporated tips he learned from teammate Chris Paul, former Los Angeles Lakers star Kobe Bryant and other veterans on how to maximize his durability and energy.