This post may refer to COVID-19
To access official information about the coronavirus, access CDC - Centers for Disease Control and Prevention.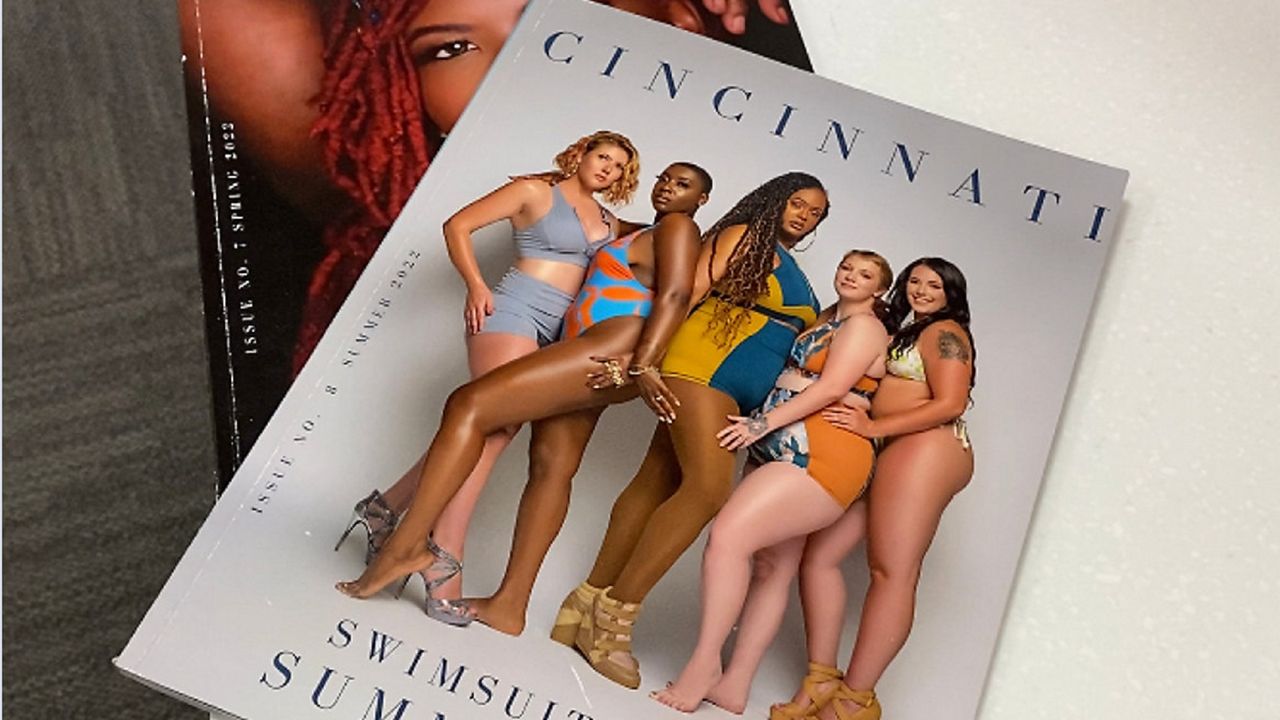 spectrumnews1.com
Magazine highlights body positivity, diversity
A new magazine is promoting body positivity through the use of plus-sized, non-binary and transgender models.
Fashion & Beauty
CINCINNATI — A new fashion magazine out of Ohio is highlighting body positivity through the use of plus-size, pregnant and LGBTQ+ models. A greater Cincinnati-area mom created the magazine as an example for her daughter.
Taneica Oliveira is making sure everything fits just right because she's getting her models ready to be featured in her new magazine. Oliveira started the publication after noticing something was wrong.
"There was just such a lack of diversity and how that affected the way people viewed one another and thus treated one another, really kind of stuck with me," said Oliveira.
That's when the busy mom got to work. She was inspired by fashion, writing, photography and family when she created the Cincinnati Style Report magazine.
"We wanna be sure that we are showing that anybody can be celebrated and deserves to be seen as a beautiful individual," said Oliveira.
The magazine promotes body positivity and diversity.
"I want tall women, skinny women, people who don't identify as women at all," said Oliveira.
Two years after the first issue was published during the pandemic, she's shooting this year's holiday issue in hopes everyone will be seen in a new light.
"I'm just really hoping that this magazine inspires people to take it and go further with it in style," said Oliveira.
The latest issue of Cincinnati Style Report is expected to come out in stores and online during the winter holidays.