This post may refer to COVID-19
To access official information about the coronavirus, access CDC - Centers for Disease Control and Prevention.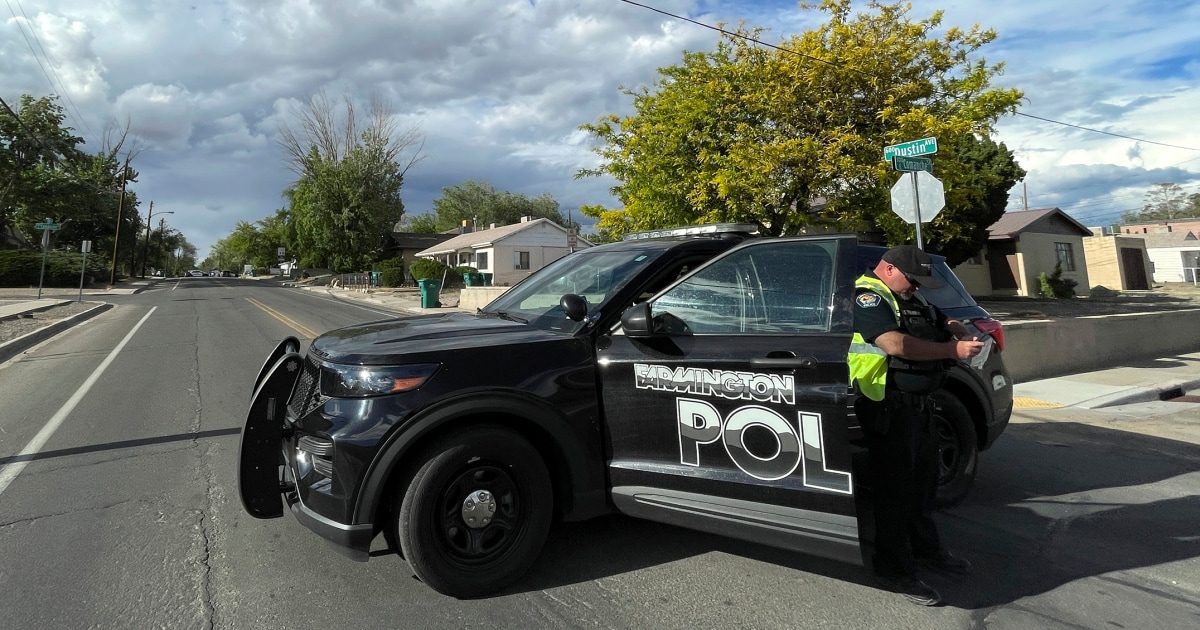 www.nbcnews.com
New Mexico shooting: 3 dead, 2 wounded in Farmington attack
The latest news on a mass shooting in northwest New Mexico where four people, including a suspect, were killed and two police officers wounded.
Local
Four people, including a teenage suspect, were killed and two police officers were wounded Monday in a chaotic shooting in the Four Corners region of New Mexico, authorities said.
Three "civilian victims" were killed, Farmington police said, in addition to a suspect who was "confronted and killed on scene." Police said that the suspect was 18 years old and that he had multiple weapons, Deputy Police Chief Baric Crum said.
"It's just a devastating day," Farmington Police Chief Steve Hebbe said in a video Monday night.
The 18-year-old shooter, who was shot at least once by police and died, appeared to fire at victims at random, Hebbe said.
At least six houses and three cars were shot, Hebbe said. The gunman used at least three weapons, including what Hebbe called an AR-style rifle.
Officers who responded to 911 calls about shots fired at 10:57 a.m. Monday came upon a "chaotic scene" as the shooter was still firing at people.
"We have four officers from the Farmington Police Department that confronted the subject," Crum said. "They were able to stop his actions at that time."
Six people were injured, including two police officers — one was a Farmington officer and the other was a member of the state police, according to police. The state police officer was still hospitalized, and the Farmington officer was treated and released.
A motive was under investigation. Hebbe said that investigators will be talking to family members and analyzing evidence.
"It appears to be completely random. There was no targeting of specific victims that we can identify at this stage," Hebbe said. But he cautioned it was very early.
The suspect is believed to have traveled in the neighborhood up to approximately 1/4 of a mile and to have fired three weapons, the police chief said.
Initially, police were concerned there was another shooter and schools were placed in lockdown — but Hebbe said Monday night that police believe there was never a second shooter.
Authorities urged anyone with information about the shooting to contact police.
Gov. Michelle Lujan Grisham thanked police for a quick response.
"I am deeply upset by the tragic violence that unfolded today in Farmington. I am praying for the families of the victims, the wounded and the entire community of Farmington following this horrific tragedy," she said in a statement. "I'm also grateful for the quick response by law enforcement. My administration will not stop fighting the epidemic of gun violence from every angle possible."