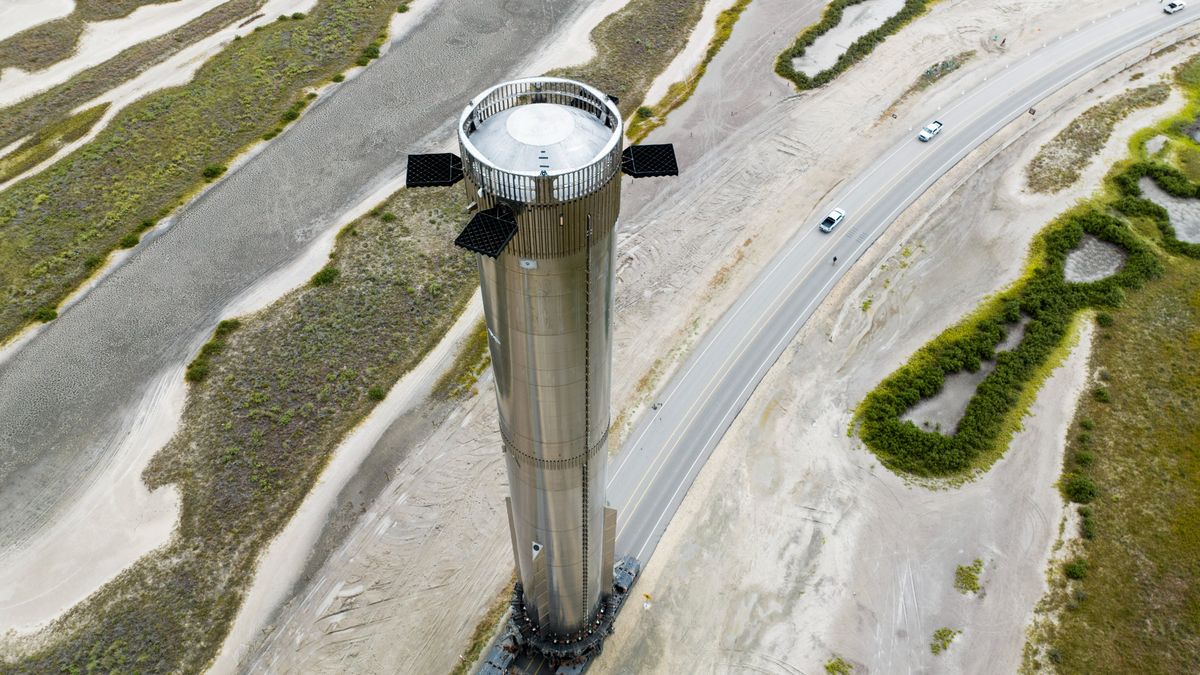 www.space.com
SpaceX to launch next Starship test flight 'soon,' Elon Musk says (photos)
SpaceX recently moved a Starship rocket prototype back to the orbital launch mount for testing ahead of a coming flight, which Elon Musk says will happen soon.
Science & Tech
SpaceX continues to gear up for the next test flight of its huge Starship rocket.
The company recently hauled Booster 9 — the latest prototype of Super Heavy, Starship's gigantic first stage rocket — back to the orbital launch mount at its Starbase facility in South Texas "for additional preflight testing," SpaceX wrote via X (formerly Twitter) on Tuesday (Aug. 22).
That testing won't take too long, if all goes according to Elon Musk's plan. "Next Starship launch soon," the SpaceX founder and CEO wrote in reply to the company's Booster 9 post, which featured four photos of the rocket on the move.
Starship is SpaceX's next-generation deep-space transportation system, which the company is developing to take people and cargo to the moon, Mars and beyond.
The vehicle consists of two elements, both of which are designed to be fully reusable: Super Heavy and a 165-foot-tall (50 meters) upper-stage spacecraft called Starship. The fully stacked Starship stands 394 feet (120 m) tall and is the biggest and most powerful rocket ever built.
The vehicle has flown just once to date, on an April 20 test flight from Starbase that aimed to send the Starship upper stage partway around Earth, with a splashdown targeted in the Pacific Ocean near Hawaii.
It didn't get nearly that far, however. The two stages failed to separate as planned, and SpaceX beamed up a self-destruct command, destroying Starship high above the Gulf of Mexico about four minutes after liftoff.
Read here:
https://www.space.com/spacex-starship-launch-soon-elon-musk-august-2023