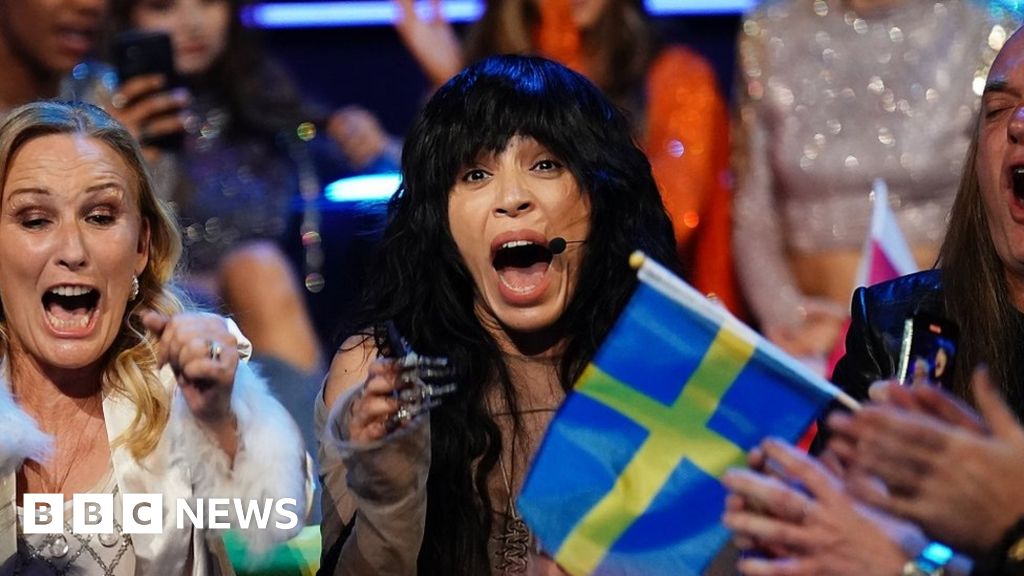 www.bbc.com
Eurovision: Sweden's Loreen wins again, but UK's Mae Muller is second from last
Loreen is the first woman to win twice, but Mae Muller fails to replicate Sam Ryder's success.
Culture & Entertainment
Sweden's Loreen has won the Eurovision Song Contest for the second time, with her soaring pop anthem Tattoo.
The star, who last won the competition in 2012, saw off competition from Finland's Käärijä in a nail-biting vote.
The UK's Mae Muller failed to replicate Sam Ryder's success last year, coming in 25th place - one above bottom.
And the Princess of Wales made a surprise cameo, playing the piano with last year's winners Kalush Orchestra.
Loreen is the only the second person - and the first woman - to win Eurovision twice, following Ireland's Johnny Logan.
"This is so overwhelming," she said as she collected the trophy. "I'm so grateful. I'm so thankful."
"In my wildest dreams, I didn't think this would happen."
Sweden's victory means it will host next year's competition - on what will be the 50th anniversary of Abba's historic victory with Waterloo in 1974.
But Ireland crashed out of this year's contest at the semi-final stage for the fifth year in a row - a result their head of delegation described as "devastating".
Saturday's final on BBC One was watched live by an average of 9.9 million viewers across the programme, with a peak of 11 million.
Last year, a peak audience of 10.6 million tuned into see Sam Ryder go close in Turin.
Across measured territories, last year's contest reached 161 million people across its three live shows - and producers were hopeful of topping that this year, with the show being seen in all 37 participating countries, as well as Belgium, Chile, Kosovo, North Macedonia, and the US.
The viewing figures fell short of the King's Coronation the previous weekend, when an average audience of 18 million tuned in.
This year's top three acts were:
Sweden: Loreen - Tattoo (583 points)
Finland: Käärijä - Cha Cha Cha (526 points)
Israel: Noa Kirel - Unicorn (362 points)
Mae Muller only picked up 24 points, leaving the UK near the bottom of the leaderboard. It was "not the result we hoped for," she tweeted after the show.
"I know I joke a lot but we really put our all into the last few months," she said. "Congrats to all the countries, I'll never forget this journey and I love you all."