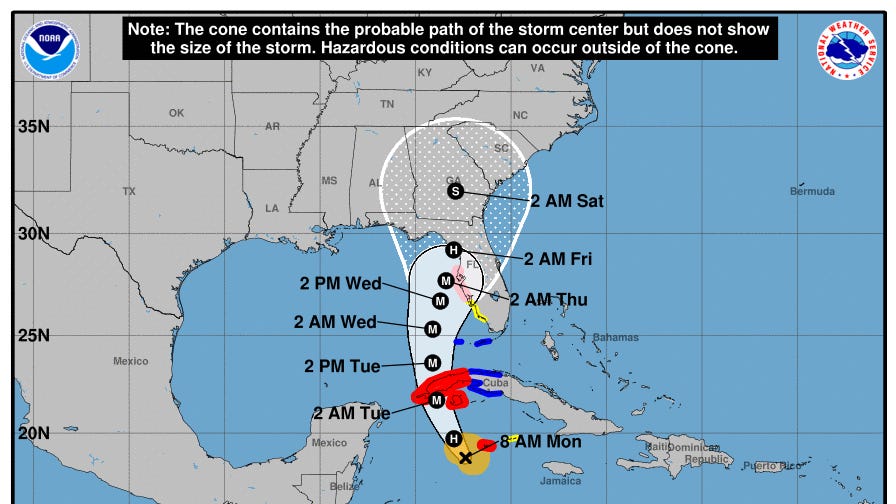 www.heraldtribune.com
Live Updates: Hurricane Ian could bring 5-8 foot storm surge, 8-10 inches of rain to Sarasota-Manatee
Tropical Storm Ian is now Hurricane Ian and the Sarasota-Manatee area is under both a hurricane watch and a storm surge watch.
Local
Little has changed with Hurricane Ian, according to the 8 a.m. update from the National Hurricane Center, as the path of the storm continues to include Sarasota and Manatee counties.
"Rapid strengthening is expected during the next day or so, and Ian is forecast to become a major hurricane tonight when it is near western Cuba," said the NHC forecast.