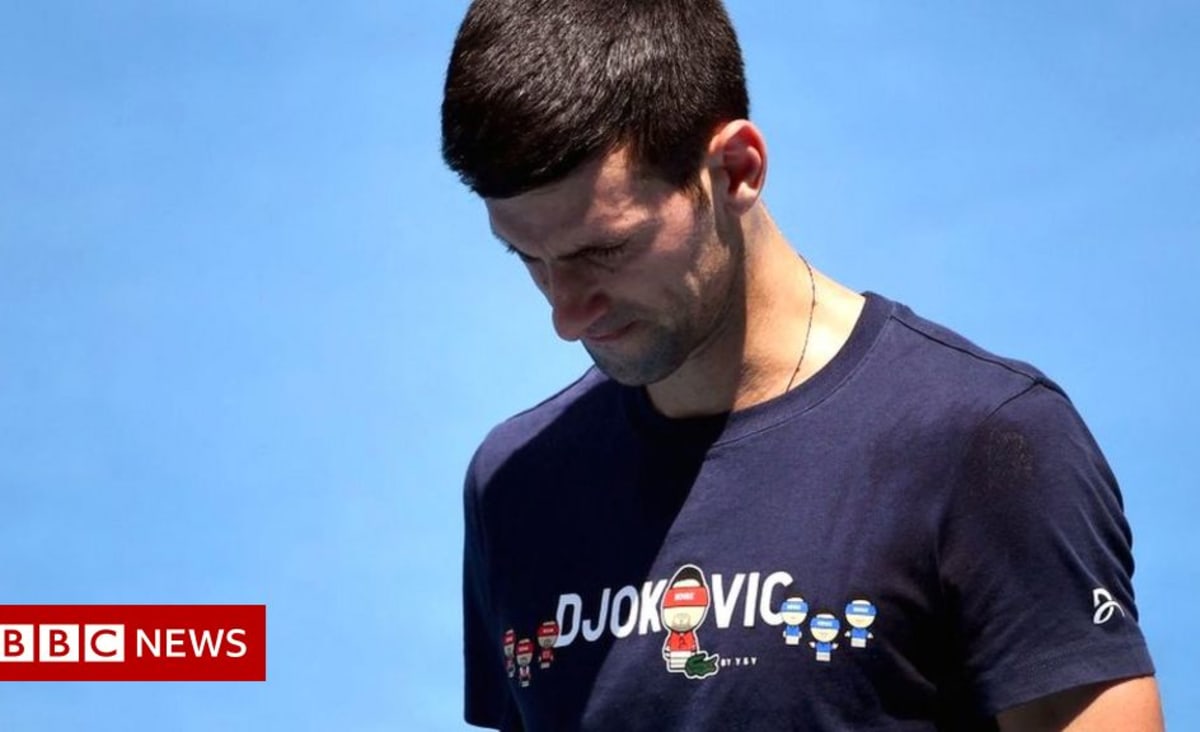 www.bbc.com
Novak Djokovic: Tennis star detained ahead of deportation appeal
The tennis star will hear on Sunday whether he can stay in the country and compete unvaccinated.
Sports
Novak Djokovic has been detained in Australia ahead of a court hearing that will determine whether the unvaccinated tennis star can stay in the country.
The Serbian faces deportation after his visa was cancelled for a second time, with the government labelling the 34-year-old a threat to public health.
His lawyers are appealing against what they called an "irrational" decision, with the hearing set for Sunday.
Djokovic is still scheduled to play the Australian Open on Monday in Melbourne.
If he were to win the tournament, he would become the most successful men's tennis player in the history of the sport with 21 major titles.
But Sunday's hearing, which has been scheduled for 09:30 local time (22:30 GMT on Saturday), is crucial if Djokovic is to be able to compete just hours later.
If he loses the appeal, the world's top-ranked men's tennis player faces deportation and a three-year visa ban.