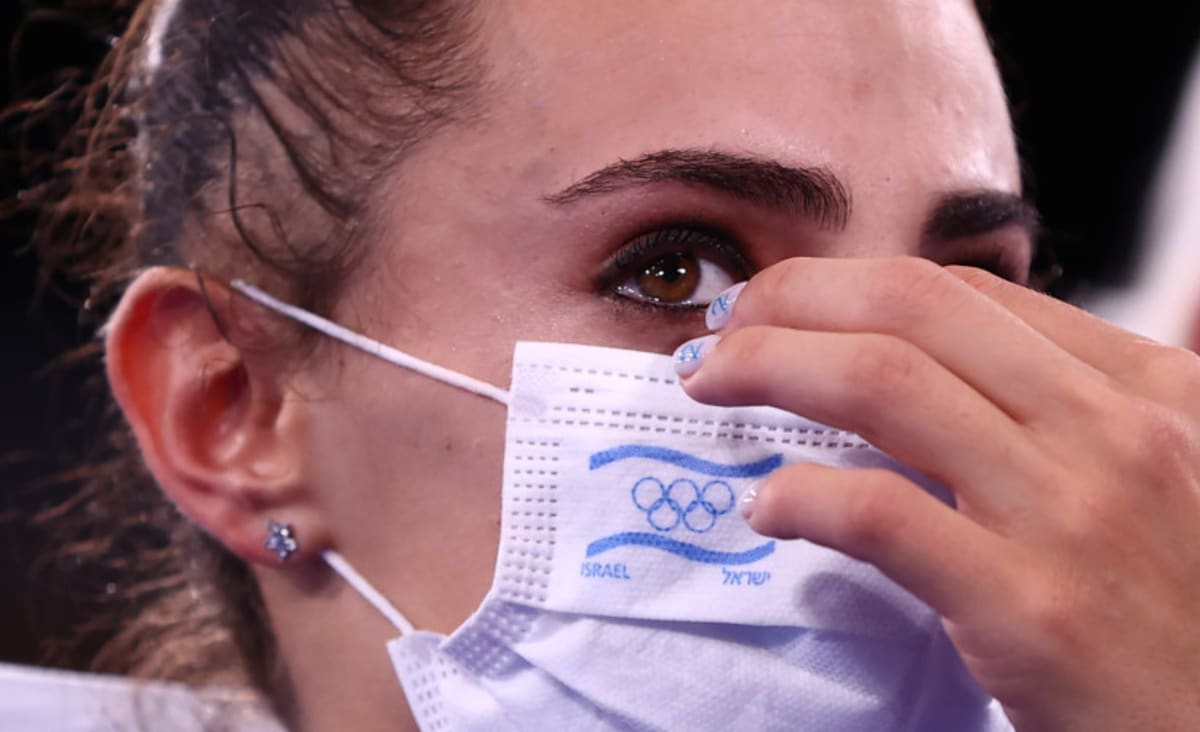 www.jpost.com
Olympics: Rhythmic Gymnast Linoy Ashram wins gold medal for Israel
Nikol Zelikman places 7th with impressive finish on ribbon exercise • Team Israel qualifies for group all-around Rhythmic Gymnastics final held on Sunday
Sports
Israeli rhythmic gymnastics superstar Linoy Ashram won the Olympic gold medal in the Women's Rhythmic Gymnastics all-around final on Saturday, with an overall score of 107.800, placing first in the hoop, ball and clubs exercises.
Israeli Nicol Zelikman - who also made the final after both qualified on Friday - came back from behind to finish the competition with an impressive seventh place, with an overall score of 95.600.
Three times world champion, Russian Dina Averina, came in a close second to get the silver medal with a total score of 107.650, while the Belarusian Alina Harnasko got the bronze with a score of 102.700.