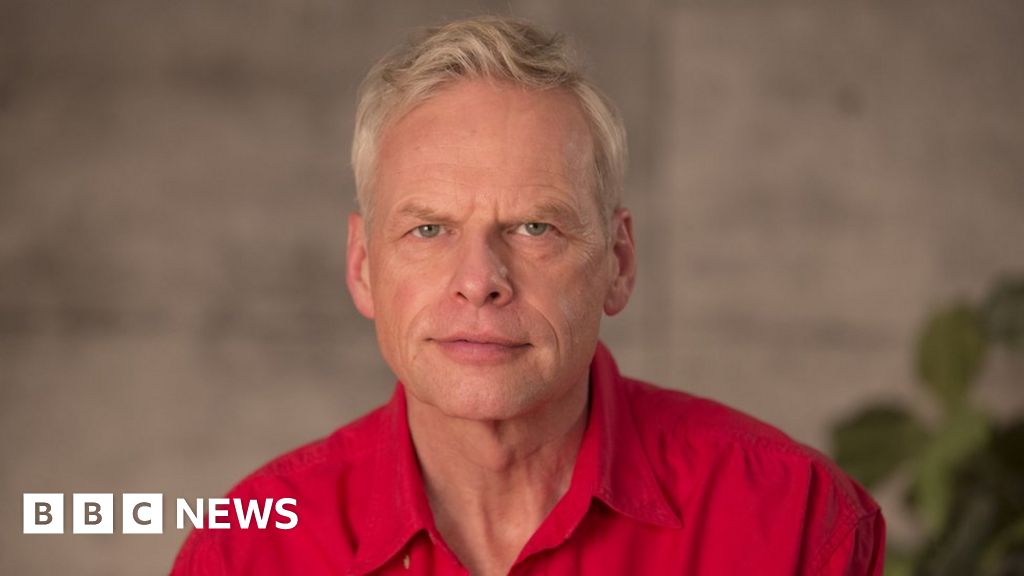 www.bbc.com
Self-styled spiritual leader John de Ruiter charged with sex crimes
John de Ruiter became known for staring silently at his followers for long periods of time.
International
A messianic leader of a multi-million dollar spiritual organisation in western Canada has been charged with four counts of sexual assault.
John de Ruiter, 63, has led the College of Integrated Philosophy in Edmonton for decades, skirting controversy and accusations that he is running a cult.
A representative for Mr de Ruiter told the BBC in a statement that he will fight the charges in court.
He will return to work at the College this week, the group's website said.
Police in Edmonton, Alberta said they arrested Mr de Ruiter - who they describe as a "self-appointed spiritual leader" - and charged him with sexually assaulting four women in different incidents between 2012 and 2020.
According to reports to police, Mr de Ruiter told certain female members of his group that he "was directed by a spirit to engage in sexual activity with them, and that engaging in sexual activity with him will provide them an opportunity to achieve a state of higher being or spiritual enlightenment".
Police believe there may be more victims and have asked them to come forward.
Zaba Walker, a spokeswoman for Mr de Ruiter, said in an email to the BBC that he would be represented by legal counsel "and intends to vigorously contest these charges in a court of law".
"This situation is deeply impactful for those who know Mr de Ruiter," she said.
According to the group's website, events planned with Mr de Ruiter beginning this weekend, including in-person gatherings in St Albert and Edmonton, will go ahead as scheduled.
Mr de Ruiter, whose full first name is Johannes, was raised in rural Alberta and worked as a shoemaker and a junior pastor before developing his own teachings.
He has described himself as the "living embodiment of truth", urging his thousands of devoted followers to understand life's meaning through "core-splitting honesty". The head of the College, Mr de Ruiter is not trained or certified as a psychologist or therapist.
He became known for weekly meetings in which he would stare silently at his followers for long periods of time.
The precise number of his followers - some of whom have moved internationally to join his community - is unclear.
In 2017, an investigation by The Globe and Mail newspaper included interviews with several of Mr de Ruiter's followers who questioned his sexual relationship with some of his female devotees. According to the Globe, Mr de Ruiter's son, Nicolas, posted online about his father's sexual relationships with married women in his community.
Mr de Ruiter told his son he had a "knowing" that he was meant to "be with a number of women in sexual relations with a purpose of meaning" the Globe reported.
On Mr de Ruiter's website, a frequently asked questions page includes a "controversy" section.
"There are some extreme criticisms of John de Ruiter, are they true?" one question asks.
The post says: "John did not and does not use sex as a means of control or submission over any person."