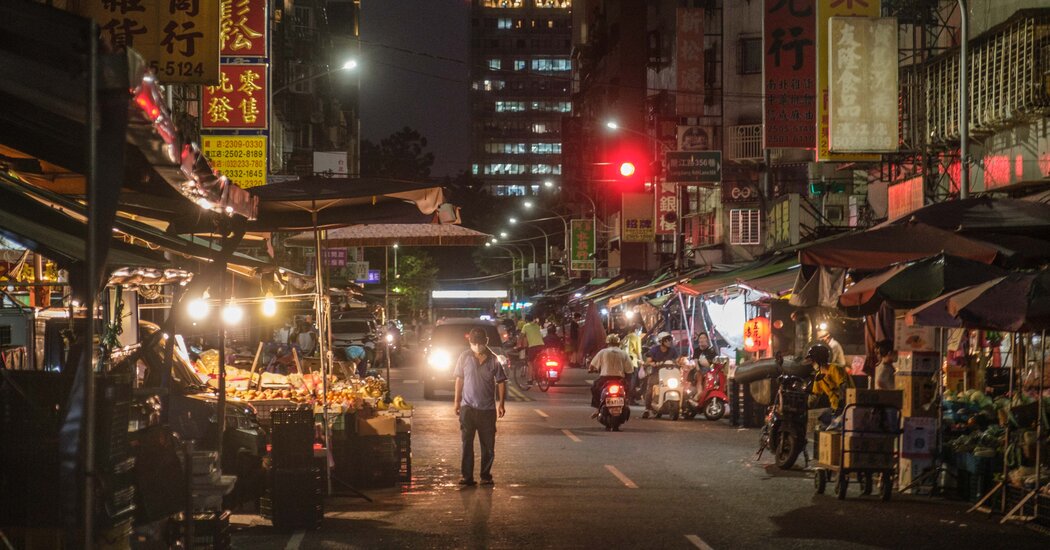 www.nytimes.com
U.S. to Begin Formal Trade Talks With Taiwan
The announcement comes amid tensions with China over the self-governing island, which several American lawmakers recently visited.
International
The Biden administration said on Wednesday that it would begin formal trade negotiations with Taiwan this fall, after several weeks of rising tensions over the island democracy that China claims as its own.
The announcement marks a step toward a pact that would deepen economic and technological ties between the United States and Taiwan, after initial talks were announced in June. But relations between the United States and China have markedly deteriorated since then, on the heels of visits by two delegations of U.S. lawmakers to Taiwan this month, including by Speaker Nancy Pelosi.
The trips angered the Chinese government, which sees the island as an incontestable part of its territory, and it has responded by ramping up military drills and firing missiles into the waters around Taiwan. The United States, in turn, has accused China of using the visits as a pretext to step up operations to intimidate Taiwan, and has vowed to maintain its own military operations in the region.
Despite its small size, Taiwan is the United States' eighth-largest trading partner. It is an important market for U.S. agriculture and a key supplier of technology, particularly advanced semiconductors.
Talks for the pact, called the U.S.-Taiwan Initiative on 21st-Century Trade, will focus on 11 trade areas, the announcement from the Office of the United States Trade Representative said, including expanding trade in agriculture and digital industries, raising labor and environmental standards, and enhancing trade between small and medium-size businesses.
The governments also said they would combat market distortions caused by state-owned enterprises, as well as nonmarket policies and practices — an apparent nod at China, where such practices are common.
China responded to the news of the trade talks with displeasure. Shu Jueting, a representative for China's Ministry of Commerce, said: "China always opposes any form of official exchanges between any country and the Taiwan region of China, including negotiating and signing any agreements with sovereign connotations or an official nature."
She added that China would "take all necessary measures to resolutely safeguard sovereignty, security and development interests."