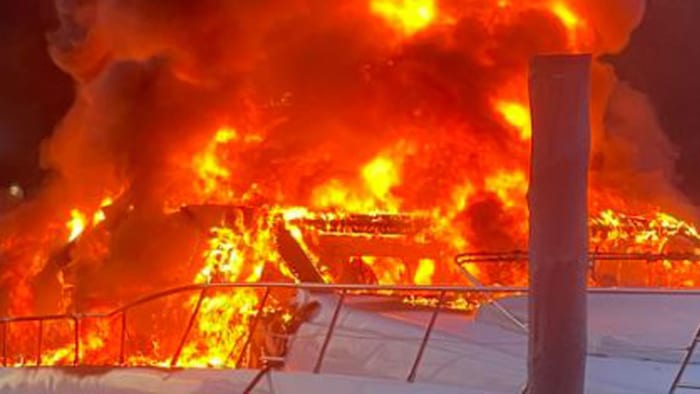 www.local10.com
1 injured during boat fire in Aventura, police say
From his window, Darrel Price said he could see dark smoke billowing on Friday in Aventura.
Local
AVENTURA, Fla. – One person was injured during a boat fire on Friday evening in Aventura, according to the Aventura Police Department.
Miami-Dade Fire Rescue personnel responded to a boat fire in the area near 1520 Island Blvd.
The MDFR active calls log showed dispatch sent 20 units shortly after 7:20 p.m.