This post may refer to COVID-19
To access official information about the coronavirus, access CDC - Centers for Disease Control and Prevention.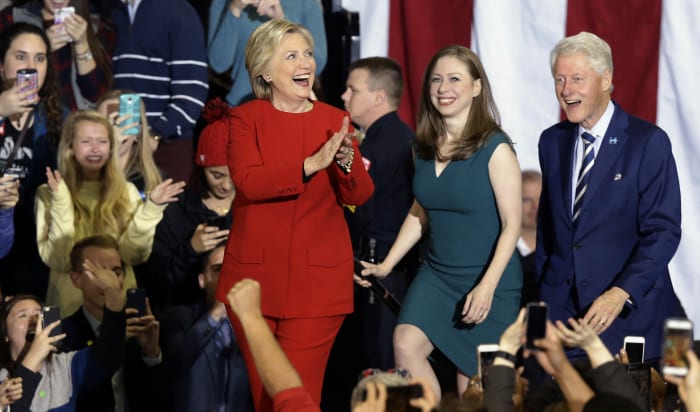 www.local10.com
Bill Clinton: 'The world's on fire,' but teamwork can help
President Bill Clinton says he is amazed by the massive response to the return of the Clinton Global Initiative.
Politics
NEW YORK – Former President Bill Clinton is calling on governments, businesses, philanthropies and other prominent institutions to draw together and help a world that is "on fire" as he reconvenes the Clinton Global Initiative, the meeting of international leaders, for the first time since 2016.
Interest in the two-day meeting has been so intense that the Clinton Foundation had to turn away more than 1,000 potential attendees. It is convening a spectrum of luminaries, including Jordan's Queen Rania Al Abdullah, Barbados Prime Minister Mia Mottley, BlackRock CEO Larry Fink, Nobel Peace Prize winner Malala Yousafzai and actor and water access activist Matt Damon.
Clinton, president of the United States from 1993 to 2001, said he has been amazed by the massive response.
"The world's on fire in a lot of different ways," he told The Associated Press in an interview. "But there are a lot of things that businesses, non-governmental groups and governments working together can do to help with a lot of these problems."
The Clinton Global Initiative, or CGI, has helped more than 435 million people in more than 180 countries since it was established in 2005. It previously required attendees to create a Commitment to Action, a measurable project that addresses a global issue, though for this year that requirement has been waived. Those commitments often unite new partners and encourage cooperation between the public and private sectors.
"I think there is a longing for people to get together and meet with an end in mind," Clinton said. "Not just talk about it, but knowing that when they walk away, they will have committed to doing something."
Clinton Foundation Vice Chair Chelsea Clinton calls that "a bias toward action," which she says is part of what makes CGI special and a catalyst for global change. She said the COVID-19 pandemic has energized interest in public health and addressing health disparities because people outside of the field could see the impact.