This post may refer to COVID-19
To access official information about the coronavirus, access CDC - Centers for Disease Control and Prevention.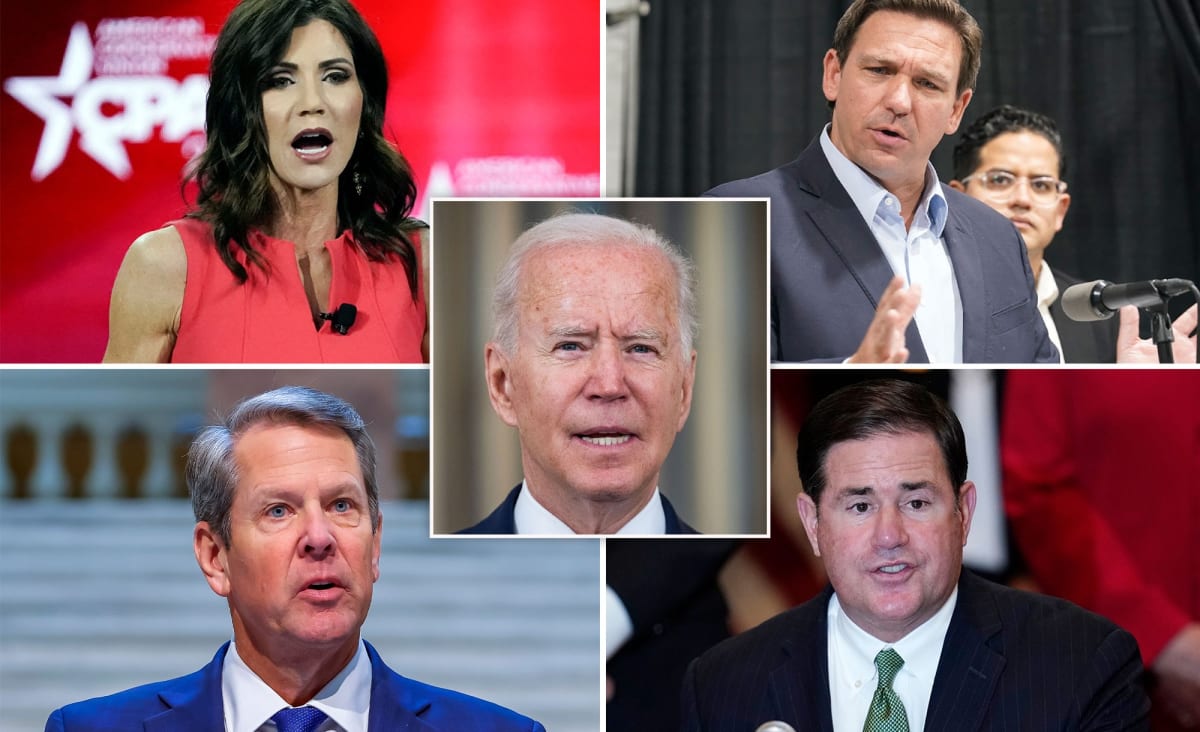 nypost.com
GOP governors rip Biden over new mandate, threaten legal action
South Dakota Gov. Kristi Noem and Georgia Gov. Brian Kemp were among the GOP governors to announce they will take action against the Biden administration's "unlawful mandate."
Politics
Republican governors and other lawmakers blasted President Biden Thursday after he announced a nationwide vaccinate-or-test requirement for businesses with at least 100 employees — an edict that could affect two-thirds of American workers.
In remarks from the White House, the president said that the Labor Department will force those businesses to require staffers to get inoculated against COVID-19 or be tested weekly for the disease. Businesses that don't follow the new rule will be subject to hefty fines.
"This is not about freedom, or personal choice," Biden said at one point. "It's about protecting yourself and those around you — the people you work with, the people you care about, the people you love … We cannot allow these actions to stand in the way of protecting the large majority of Americans who have done their part, who want to get back to life as normal."
South Dakota Gov. Kristi Noem fired the first rhetorical shot on Twitter, writing before Biden spoke that: "South Dakota will stand up to defend freedom. @JoeBiden see you in court."
"This is not a power that is delegated to the federal government," Noem told Fox News' "Hannity" Thursday night. "This is a power for states to decide. In South Dakota, we're going to be free and we're going to make sure that we don't overstep our authority. So we will take action. My legal team is already working, and we will defend and protect our people from this unlawful mandate."