This post may refer to COVID-19
To access official information about the coronavirus, access CDC - Centers for Disease Control and Prevention.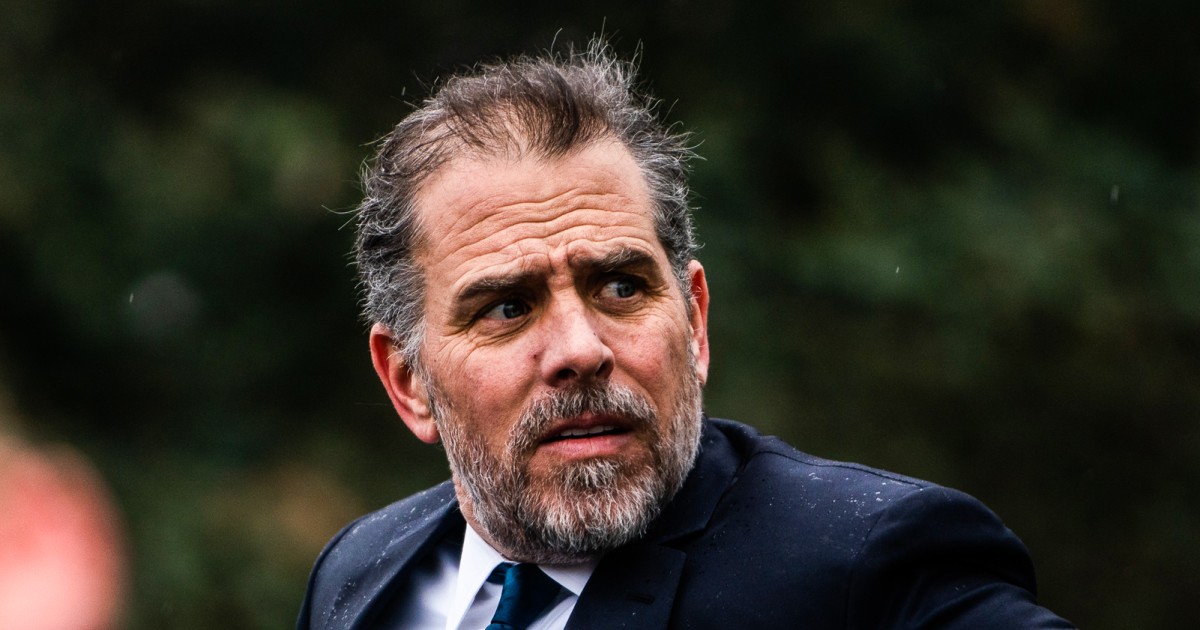 www.nbcnews.com
Images allegedly from Hunter Biden's hard drive are ideal content for 'post-irony' meme accounts
The controversial story of Hunter Biden's laptop has been fully processed, cooked and digested as meme fodder on Instagram.
Politics
The controversial story of Hunter Biden's laptop has been fully processed, cooked and digested as meme fodder on Instagram, featuring several large and dedicated accounts satirically celebrating and framing him as a kind of dystopian hero.
That meme creators embraced the storyline speaks to a shift in contemporary humor online and the sense of political disillusionment they've felt in recent years, three meme creators said in interviews. The posts are part of a larger movement online called "irony-posting," a countercultural style of meme creation defined by levels of irony or by satire that in some cases satirizes itself.
For some of the meme creators, Hunter Biden has become an icon because of his polarizing and radioactive positioning as a news subject. The more coverage he gets — or doesn't get — the more inspiration they receive for their memes, creators said.
"The current state of politics, how performative and theatrical it all is, there's no need for 'The Onion' anymore, because the headlines are insane on their own," said Ana, 24, a Biden meme creator who posts under "neoliberalhell" and spoke on the condition that only her first name be used to protect her privacy.
Another example of irony-posting is "afffirmations," an Instagram account with close to 1 million followers that satirizes other pages devoted to positive thinking. It posts purposefully absurd affirmations that mock self-help and positive psychology culture while invoking disturbing elements of today's news and society. Recent posts from the account include sentiments like "I can digest plastic now" and "Being poor is trending," highlighting fears around wage stagnation and consumption of microplastics.
"There's a lot of movement within internet culture right now to find the edges and keep pushing, because the middle is boring and done already," said Amanda Brennan, Tumblr's former meme librarian, who now tracks internet macrotrends as a trend expert for XX Artists, a talent agency with clients like Google and YouTube. Brennan described "irony-posting" as rejecting pessimism about the current era in favor of humor about its absurdities.
Meme creators said the proliferation of Hunter Biden memes is a salve for a generation that feels politically alienated.
"I want to see real change. I want health care and education," Ana said. "Mocking the fact that everything everyone cares about is so surface-level and not going to ignite real change is just a way to cope with it."
Ana said her consumption and eventual creation of ironic memes about politics and culture started during the pandemic. Some of her memes feature a photo that appears to be of Biden published by The Daily Mail, which the newspaper said shows him using illegal drugs in a sensory deprivation tank at a rehabilitation facility. NBC News hasn't independently verified the authenticity of the photo.
The meme creators' politics aren't uniform — Ana says she is a leftist, while the creator posting under "hunterbidensgallery," 37, says he used to post on Reddit's pro-Trump "TheDonald" subreddit, which was banned in July 2020.