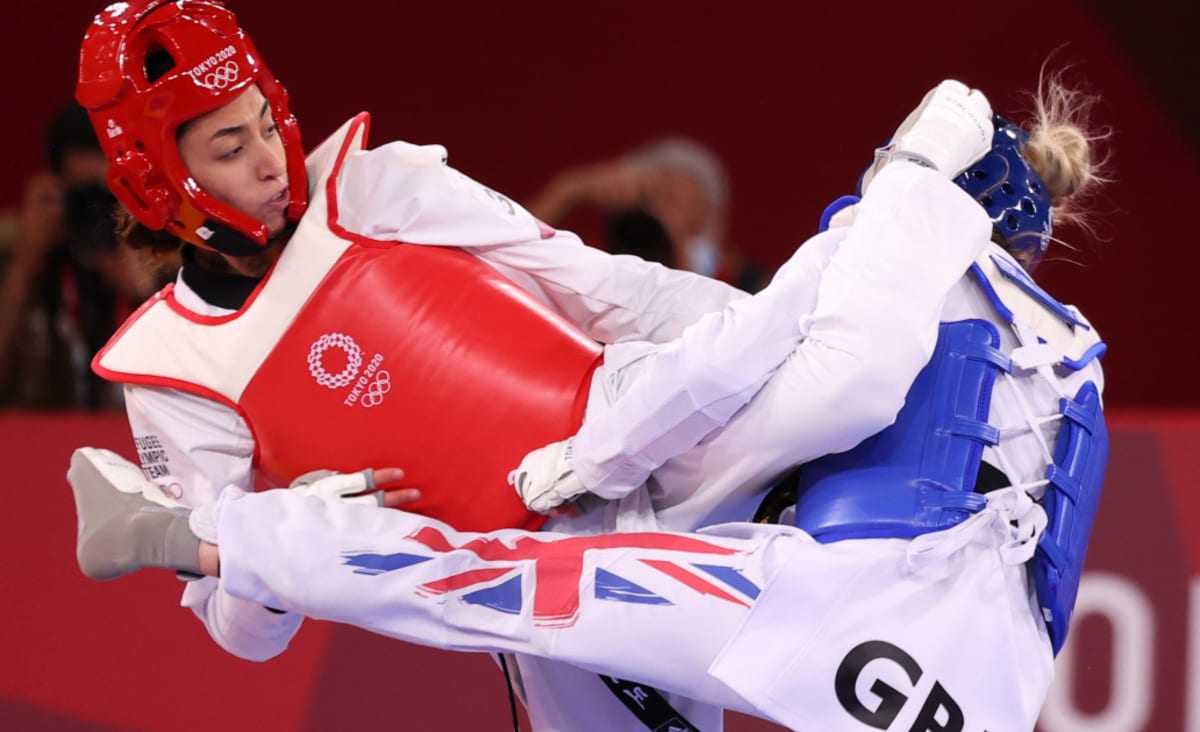 www.aljazeera.com
Iranian refugee Alizadeh narrowly misses out on Olympic medal
Alizadeh won her first three taekwondo bouts but lost the next two to finish fourth for the Refugee Olympic Team.
Sports
Iranian refugee Kimia Alizadeh came within striking distance of winning the Refugee Olympic Team's first ever medal after three impressive wins in the Tokyo Games' taekwondo tournament on Sunday.
However, she lost her semi-final and the bronze-medal playoff to finish fourth.
Alizadeh beat Iranian opponent Nahid Kiyani Chandeh 18-9 in her opening bout in Tokyo. She then shocked two-time Olympic gold medalist Jade Jones in the round-of-16, beating the British champion 16-12.
She went on to defeat Zhou Lijun of China 9-8 in the quarterfinals, mounting a stirring final-minute rally for the second straight bout.
Alizadeh's streak raised hopes that the Refugee Olympic Team could take home its first medal in history during the Tokyo games, however she lost her bronze medal bout to Turkey's Hatice Kubra Ilgun.
Alizadeh had a narrow lead after the first round against Ilgun, but failed to score again until it was too late to catch up.