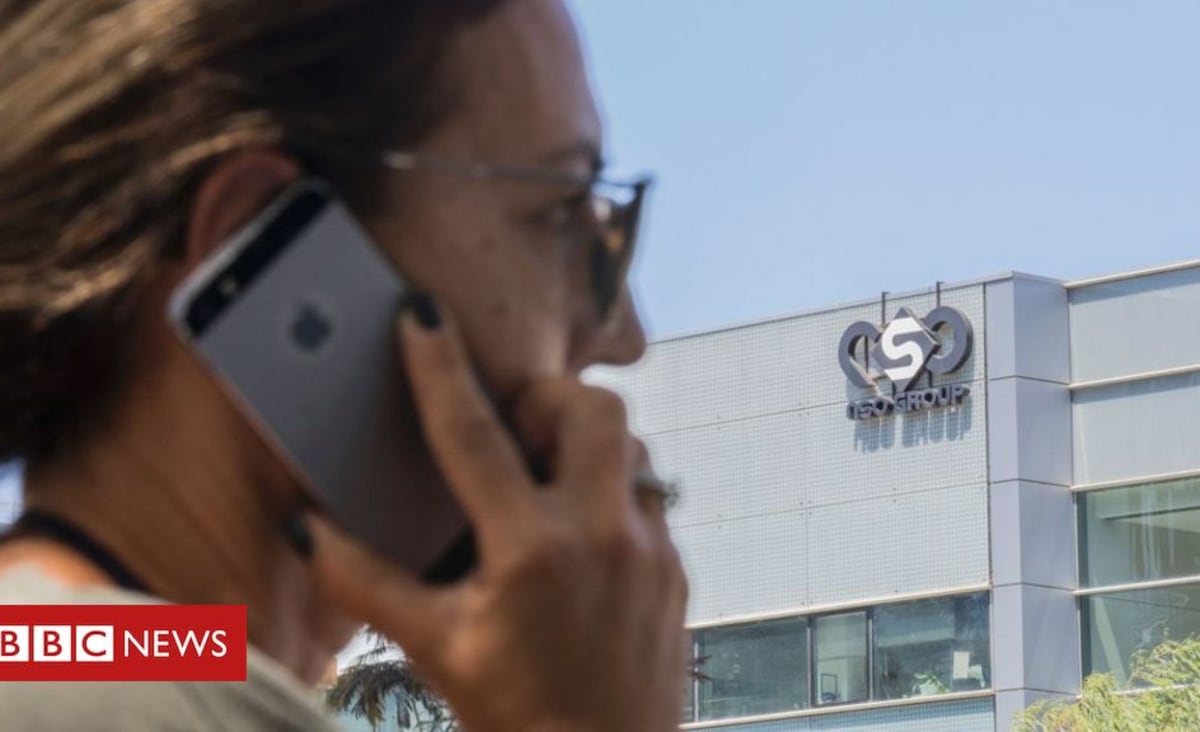 www.bbc.com
Pegasus: Spyware sold to governments 'targets activists'
Israeli tech firm NSO denies media reports that its software has been sold to authoritarian regimes.
International
Rights activists, journalists and lawyers around the world have been targeted with phone malware sold to authoritarian governments by an Israeli surveillance firm, media reports say.
They are on a list of some 50,000 phone numbers of people believed to be of interest to clients of the company, NSO Group, leaked to major news outlets.
It was not clear where the list came from - or how many phones had actually been hacked.
NSO denies any wrongdoing.
It says the software is intended for use against criminals and terrorists and is made available only to military, law enforcement and intelligence agencies from countries with good human rights records.
It said the original investigation which led to the reports, by Paris-based NGO Forbidden Stories and the human rights group Amnesty International, was "full of wrong assumptions and uncorroborated theories".
But it added that it would "continue to investigate all credible claims of misuse and take appropriate action".
The allegations about use of the software, known as Pegasus, were carried on Sunday by the Washington Post, the Guardian, Le Monde and 14 other media organisations around the world.
Pegasus infects iPhones and Android devices to enable operators to extract messages, photos and emails, record calls and secretly activate microphones and cameras.
What do we know about the people targeted?
Media outlets working on the investigation said they had identified more than 1,000 people spanning over 50 countries whose numbers were on the list.
They include politicians and heads of state, business executives, activists, and several Arab royal family members. More than 180 journalists were also found to be on the list, from organisations including CNN, the New York Times and Al Jazeera.
Many of the numbers were clustered in 10 countries: Azerbaijan, Bahrain, Hungary, India, Kazakhstan, Mexico, Morocco, Rwanda, Saudi Arabia and the United Arab Emirates, according to the reports.
When contacted by the outlets involved in the investigation, spokespeople for these countries either denied that Pegasus was used or denied that they had abused their powers of surveillance.
It was not clear how many of the devices on the list had actually been targeted, but forensic analysis of 37 of the phones showed there had been "attempted and successful" hacks, the Washington Post reported.
This included people close to Saudi journalist Jamal Khashoggi, who was murdered while visiting the Saudi consulate in Istanbul, Turkey, in October 2018 and his body dismembered.
The investigation found that spyware was installed on his fiancée's phone days after his murder, and that his wife's phone was targeted with spyware between September 2017 and April 2018.