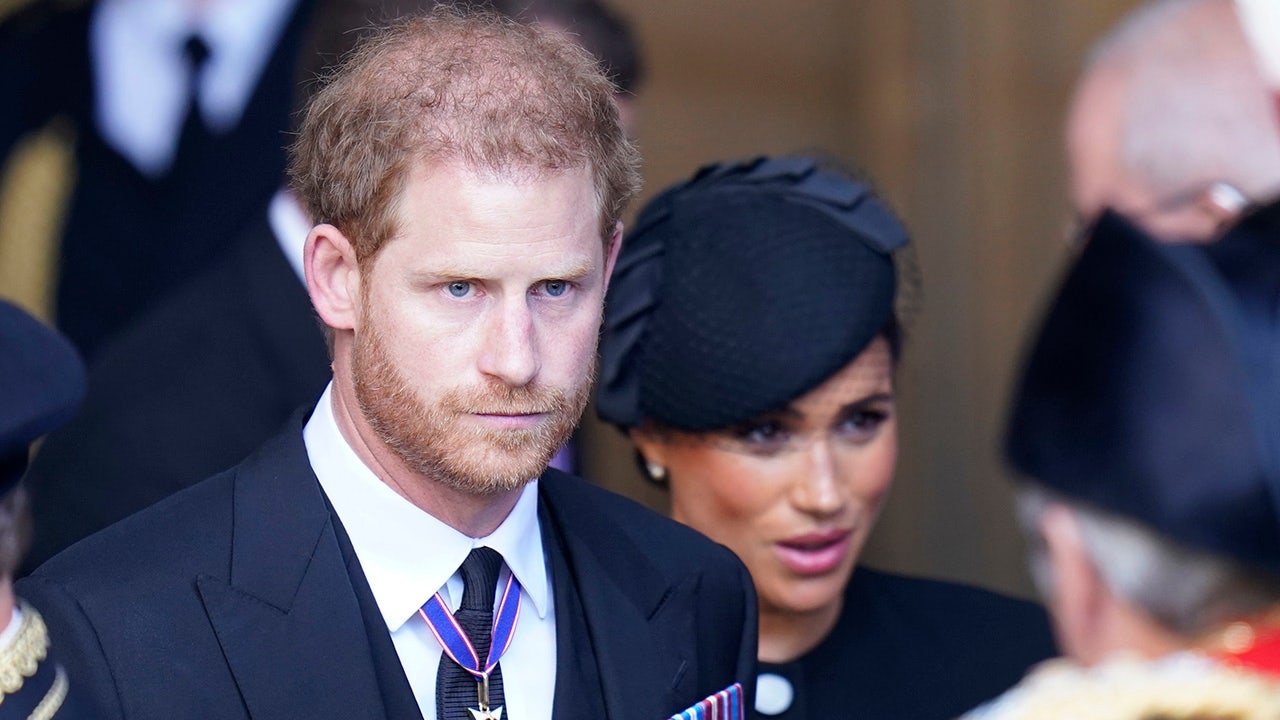 www.foxnews.com
Pressure builds on Prince Harry as the people of Sussex petition to remove his and Meghan's titles
Prince Harry, Duke of Sussex, and Meghan Markle, Duchess of Sussex, face heavy scrutiny and pressure as a petition circulates to remove the couple's royal titles.
Culture & Entertainment
Prince Harry and Meghan Markle were given the royal titles of Duke and Duchess of Sussex by Queen Elizabeth II following their wedding in May 2018.
Since then, Harry and Markle have faced heavy scrutiny and gave up their senior royal roles in 2020 and moved to Montecito, California. There have been several petitions made online requesting that the Duke and Duchess be stripped of their royal titles.
Royal expert Hilary Fordwich shared with Fox News Digital Meghan and Harry were "welcomed with open arms at the time" after their title appointing.
"We saw the royal wedding, we saw the outpouring from the public in support of them. She was welcomed with open arms at that time. Don't forget Prince Harry was one of the favorites. He's plummeted in the polls now but he was one of the Royal favorites."
Since the fall in rank by the public and the rise of online petitions, Harry has faced scrutiny by the media and British citizens. The Parallel Parliament filed a petition following the couple's move to the United States with the description reading, "The title was given to them at marriage on the basis that they would be working royals serving the monarchy. As this is no longer the case, this title cannot be used for personal financial gain. It therefore has no purpose and must be removed."
Here's what could happen next for Markle and Harry.
Prince Harry, Meghan Markle received royal titles from Queen Elizabeth
Prince Harry and Meghan Markle received their royal rank as the Duke and Duchess of Sussex following their wedding in May 2018. After Queen Elizabeth's death, Harry's father, King Charles III, has continued to give Harry and Markle their royal titles.
"The Queen has today been pleased to confer a Dukedom on Prince Henry of Wales. His titles will be Duke of Sussex, Earl of Dumbarton and Baron Kilkeel," the Royal website shared following the couple's wedding day.
"Prince Harry thus becomes His Royal Highness The Duke of Sussex, and Ms. Meghan Markle on marriage will become Her Royal Highness The Duchess of Sussex."
Harry and Meghan step down as senior royals
In 2020, Harry and Markle stepped down as senior royals in the family and set their sights on California. The couple purchased a $14 million home in Montecito, California, where they currently reside and raise their two children: Archie, 3 and Lilibet, 1.