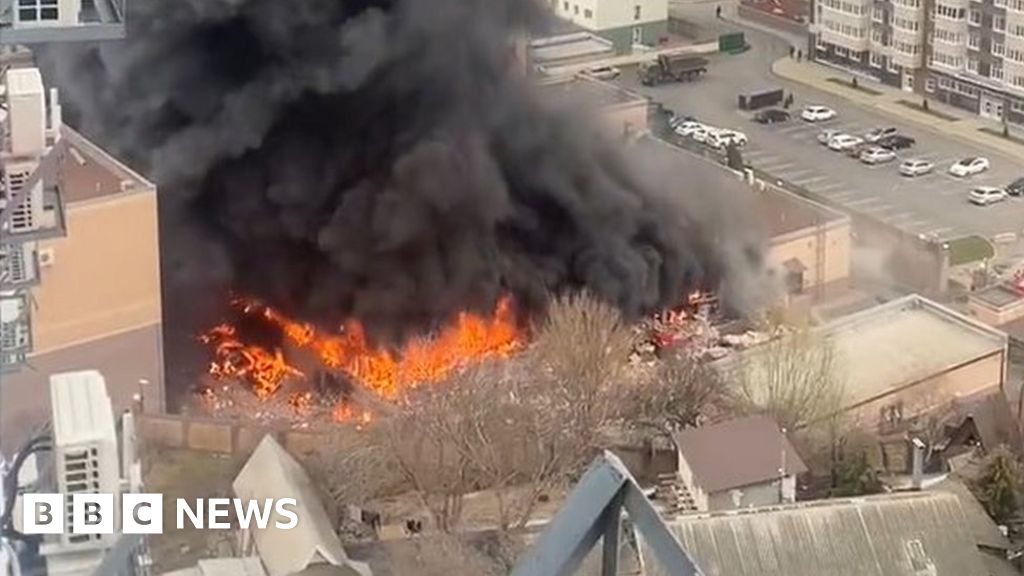 www.bbc.com
Security building on fire in Russia's Rostov-on-Don
A large blaze engulfs part of a federal security service building in the southern Russian city.
International
A building used by Russia's Federal Security Service (FSB) in the southern city of Rostov is on fire.
Dramatic footage posted on social media shows a large blaze engulfing parts of the building, with smoke visible all over the city.
Local residents said they heard a loud explosion before the fire.
Russian media reported the fire quoting emergency services, saying that the building belonged to the FSB's regional border patrol section.
The FSB is Russia's internal security service and is responsible for counter-intelligence, border security and counter-terrorism.
Emergency services are at the scene of the fire, which appears to be raging in a ground-level building in a built-up area of the city.