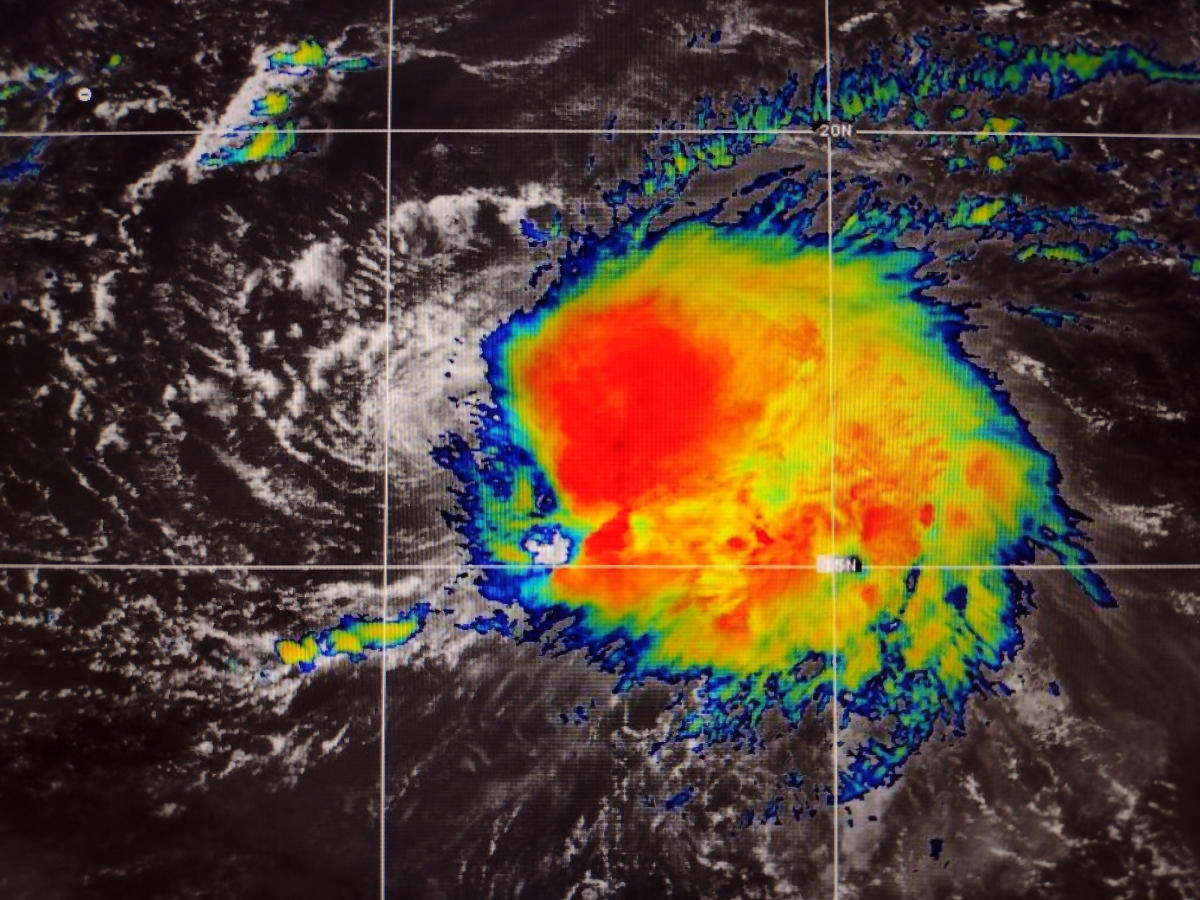 www.yahoo.com
Severe weather warning: Hurricane Fiona will be 'historic', 'extreme weather event' for Atlantic Canada
As Hurricane Fiona heads north to Atlantic Canada, local experts are calling its expected impact in the Maritimes "extremely strong and dangerous."
Local
As Hurricane Fiona heads north to Atlantic Canada, experts are anticipating it to be a historic, record-breaking storm in Canada.
"Where it fits in the history books, we'll have to make that determination after the fact, but it is going to be certainly a historic, extreme event for eastern Canada," Bob Robichaud, warning preparedness meteorologist with Environment Canada told reporters on Friday.
"It's very powerful at the present time, it's still a major hurricane and it's only 900 kilometres away from us, and it's getting bigger. So all that momentum is trapped within the storm, it's very difficult for something like that to actually wind down as it's approaching."
Robichaud added that the storm size is bigger than Hurricane Juan from 2003 and comparable in size to 2019's Hurricane Dorian, but Fiona is stronger.
On Thursday afternoon, the warning preparedness meteorologist said this is "going to be a storm that everyone remembers."
Brett Anderson, senior meteorologist with AccuWeather, says this looks like it's probably going to be the strongest storm, in terms of low central pressure, on record for Canada.
"Almost every computer model is telling us it's going to be at least 935 millibars or lower, even down into the 920s," Anderson told Yahoo Canada. "So most likely, this is going to be end up being the strongest storm in Canada's history, in terms of the central pressure."
The current record is 940 millibars, which Newfoundland saw in 1977.
"It's already strong, and...the ocean water between Bermuda and Atlantic Canada is abnormally warm, it's anywhere from two to four degrees Celsius above normal," Anderson said. "So the water is warmer and allows more energy for the storm to maintain itself."
"Another ingredient for why this is going to remain very strong, we have a strong piece of energy, basically a cold front, which brought on cold air into Eastern Canada yesterday and today,...but that front is also going to merge with the hurricane, and actually add some energy to the hurricane, it's going to re-energize the hurricane a little bit."