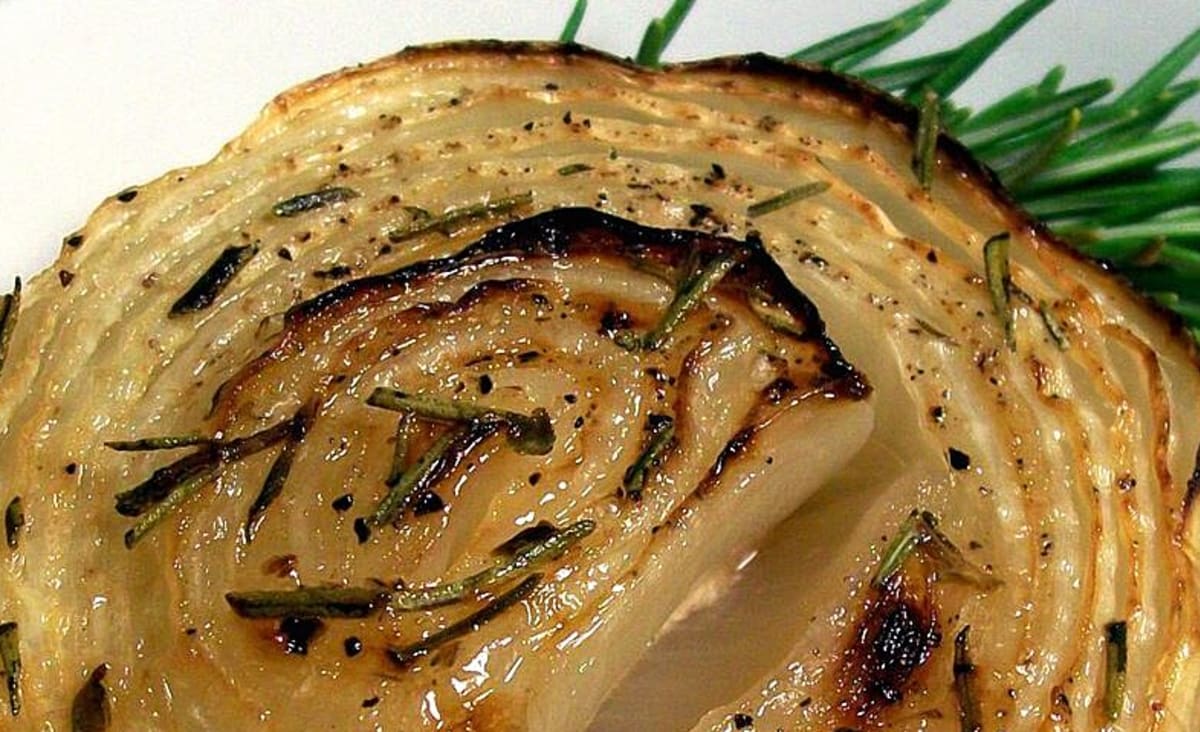 www.allrecipes.com
Onions Baked with Rosemary and Cream
A wonderful aromatic blend of onions and rosemary, perfect for any holiday feast. It'll be the hit of the dinner!
Food
Ingredients
Original recipe yields 6 servings
Ingredient Checklist
6 medium yellow onions, with peel
2 cups chicken stock
1 tablespoon extra-virgin olive oil
salt and pepper to taste
3 sprigs fresh rosemary, chopped
½ cup heavy cream
Directions
Step 1
Preheat the oven to 425 degrees F (220 degrees C).
Step 2
Slice about 1/4 inch off of the tops and bottoms of the onions. Cut in half crosswise leaving the skin on, and arrange cut side up in a shallow baking dish. Pour the chicken stock over and around the onion halves, then drizzle with olive oil. Season liberally with salt, pepper and rosemary. Place on top of a cookie sheet to catch any splatters that may occur.
Step 3
Bake uncovered for 1 hour in the preheated oven, or until onion is easily pierced with a knife and liquid has reduced by 1/2. Remove the dish from the oven, and pour the cream over the onions. Return to the oven, and continue to bake uncovered until the pan juices have thickened slightly and onions are browned, up to 30 minutes.