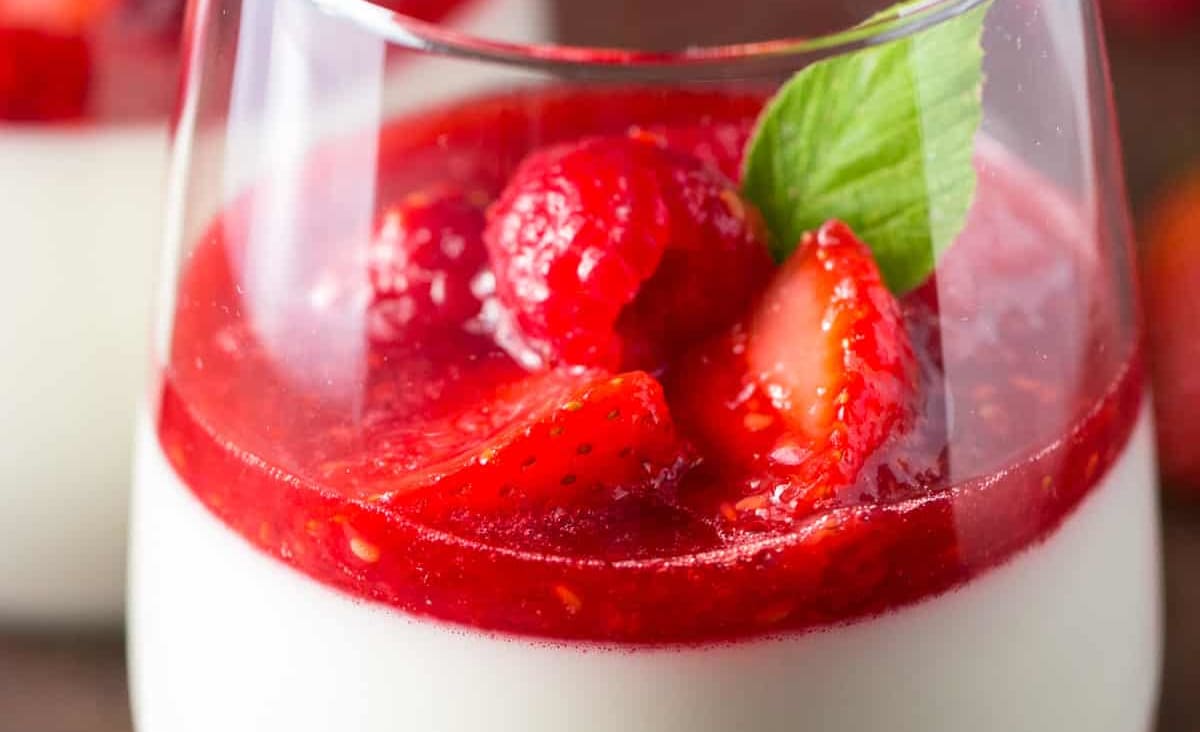 natashaskitchen.com
Panna Cotta with Berry Sauce (VIDEO) - NatashasKitchen.com
Panna Cotta is quick and easy Italian dessert. The fresh berry sauce gives every creamy spoonful of Panna Cotta the perfect balance of sweet and tangy.
Food
Panna Cotta looks and tastes fancy but is quick and easy to make! The fresh berry sauce makes every creamy spoonful perfectly sweet and tangy.
We love these mini desserts for parties! Some of our favorites include chocolate mousse, these raspberry mousse cups, or mini cheesecakes. They are elegant and surprisingly simple.
Panna Cotta Recipe:
I recreated this Panna Cotta after trying it in the Papa Haydn restaurant. It was love with the first spoonful, but my frugal self didn't like paying $8/ serving. I could make 6 servings for that price tag at home! I actually like this homemade version more with the fresh berry sauce.
Good news! This Panna Cotta takes about 20 min to make before refrigeration. Easy, peasy!