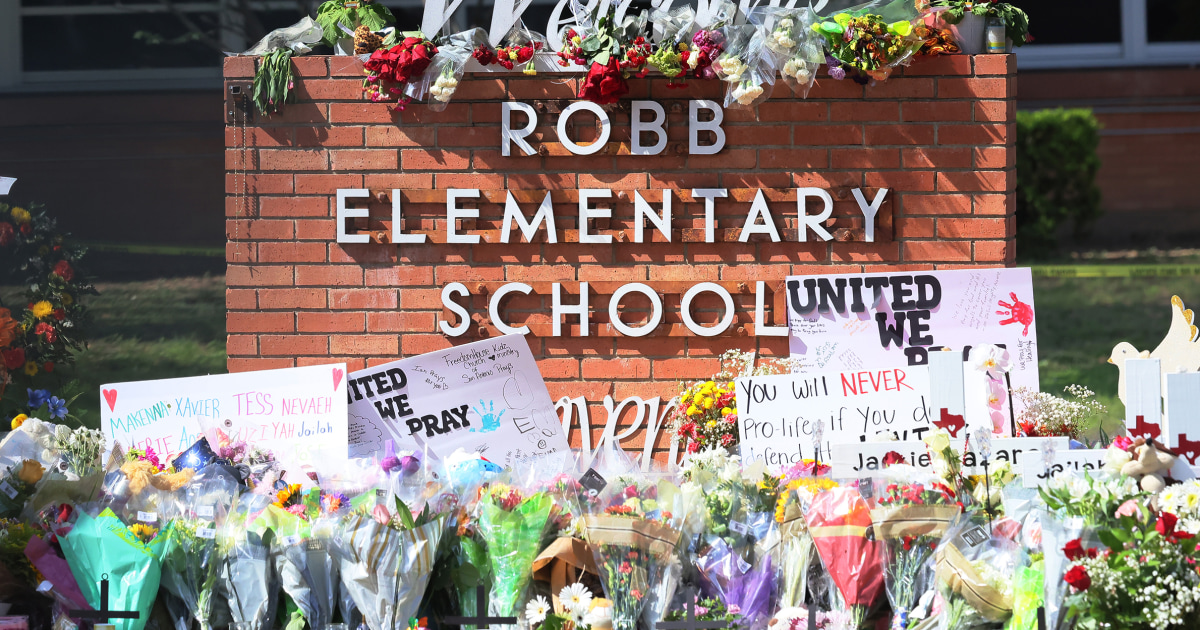 www.nbcnews.com
2 officers had chance to shoot Uvalde gunman, sheriff's official says
Two Uvalde city police officers passed up a fleeting chance to shoot a gunman outside Robb Elementary School before he went on to kill 21 people inside the
Local
UVALDE, Texas — Two Uvalde city police officers passed up a fleeting chance to shoot a gunman outside Robb Elementary School before he went on to kill 21 people inside the school, a senior sheriff's deputy told The New York Times.
That would mean a second missed opportunity for officers to stop Salvador Ramos before the May 24 rampage inside the school that killed 19 children and two teachers. Officials said that a school district police drove past Ramos without seeing him in the school parking lot.
The unidentified officers, one of whom was armed with an AR-15-style rifle, said they feared hitting children playing in the line of fire outside the school, Chief Deputy Ricardo Rios of nearby Zavala County told the newspaper.
The officers' chance of stopping Ramos passed quickly, perhaps in seconds, Rios said.
Messages from The Associated Press to Rios and the Zavala County Sheriff's Office have not been returned. Rios did not immediately return a request for comment from NBC News. The Zavala County sheriff's officials responded to the shooting in support of Uvalde and Uvalde County officers.
Rios said he had shared the information with a special Test House committee investigating the school massacre.
Uvalde police officials agreed Friday to speak to the committee investigating, according to a Republican lawmaker leading the probe who had begun to publicly question why the officers were not cooperating sooner.