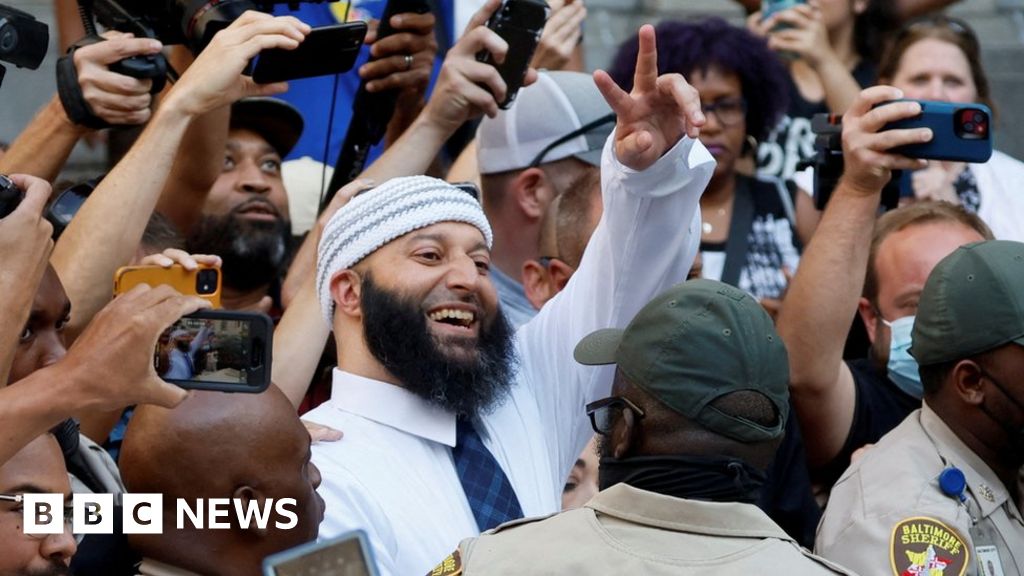 www.bbc.com
Adnan Syed and Serial: What you need to know
How a true crime podcast made a local news story from Baltimore, Maryland, go international.
Local
In 2000, Adnan Syed, a high school senior in Baltimore, Maryland, was convicted of strangling and killing his ex-girlfriend Hae Min Lee.
The case - in which the prosecution painted Syed as a violent and jealous ex-lover who brutally killed a bright and talented young woman - made national headlines.
On Monday, a Maryland judge overturned his conviction and set a deadline for a new trial.
Conviction quashed in Serial podcast murder case
For nearly 25 years Syed has maintained his innocence. His case won a massive boost from an unlikely source - a podcast.
What is Serial and when did it come out?
More than a decade after Syed was sent to prison, Rabia Chaudry, a Baltimore-based lawyer and family friend of the Syeds, emailed a journalist named Sarah Koenig and asked her to re-investigate Lee's murder.
That email helped launch the first season of the podcast Serial. The show premiered in autumn 2014 and each episode tried to piece together a timeline of what happened the night Lee was killed.
Who killed Hae Min Lee?
That's the question at the heart of Serial and it will
"For the last year I've spent every working day trying to figure out where a high school kid was for an hour after school one day in 1999," Ms Koenig says in the first episode.
Only now, the "kids" she interviewed were adults and some of their stories had changed.
As each episode revealed new details - and potential new suspects - internet sleuths and armchair detectives sprang into action and argued their theories on social media.
Within months, the chatter around Syed's case would ultimately help him win a new trial.
Who are the other suspects?
In the latest episode of Serial, Koenig lays out why Adnan Syed's conviction was overturned. She says his lawyers argued new evidence had emerged showing that during the original trial prosecutors failed to investigate and rule out two potential suspects who were known to detectives at the time. Syed's lawyers also questioned the reliability of witness statements and cell phone evidence originally used to convict him.
A judge agreed and overturned Syed's conviction, but it does not mean he's been cleared of Lee's murder. Prosecutors now have to decide whether they will retry Adnan Syed or re-open Hae Min Lee's case and look for new suspects.
Read here: