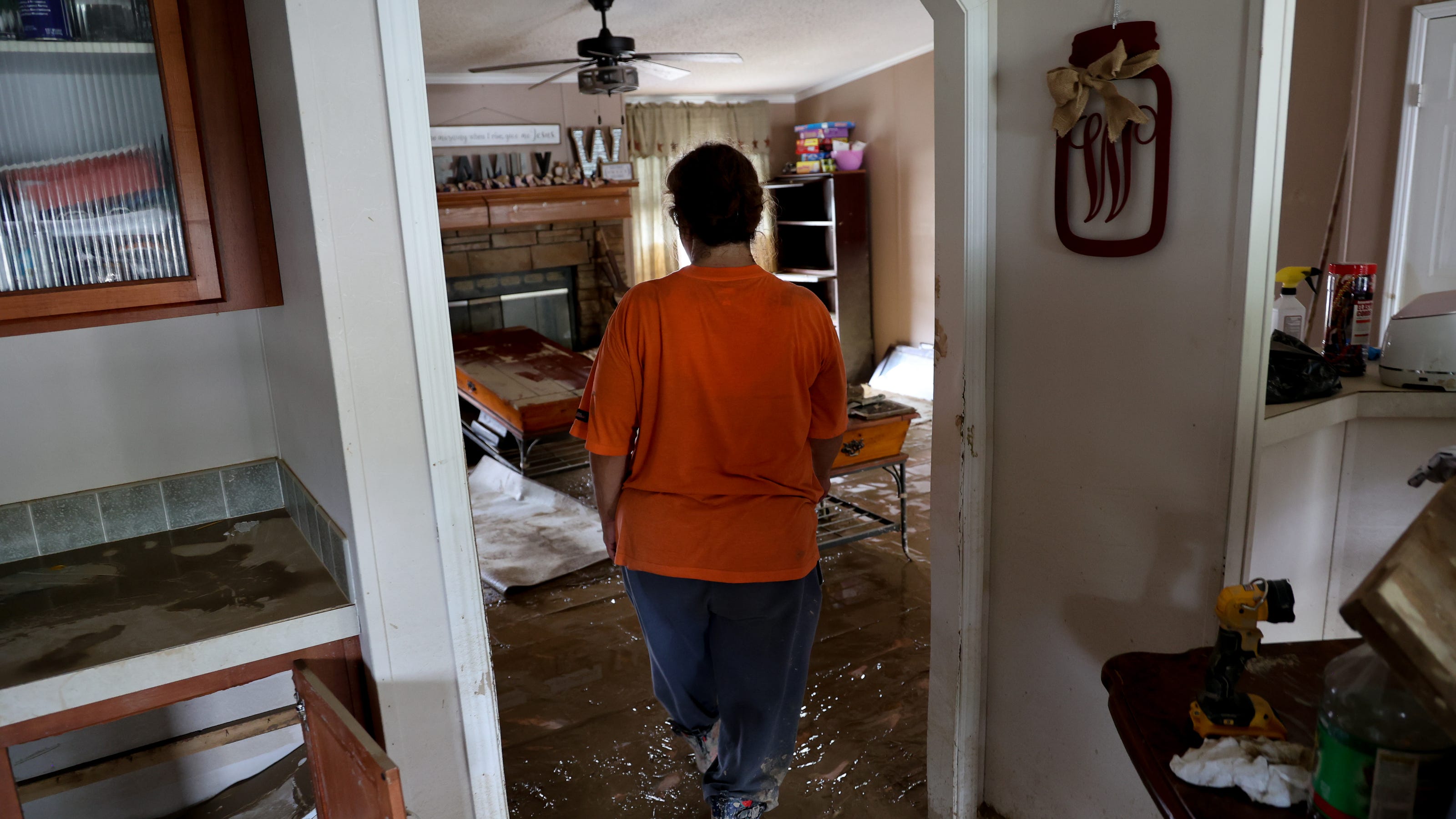 www.usatoday.com
'I can't do it again': Can Appalachia blunt the devastating impacts of more flooding, climate change?
Appalachia is facing a harsh reality after historic flooding in Eastern Kentucky, killing at least 37 people and raising urgent climate questions.
Local
JACKSON, Ky. — Teresa Watkins worked to salvage a few mud-caked belongings from her home on a Breathitt County branch of the Kentucky River after July 28 floods slammed her neighborhood for the second time in 17 months.
The 54-year-old, who has lived off Quicksand Road since she was a teenager, said the flooding in recent years – "more and more, worse and worse" – has left difficult dilemmas in a county where median household incomes of $29,538 are less than half the national average.
She pointed to a mobile home one family abandoned last year. Now, more say they're leaving for safer areas, she said, but it's not that easy.
"I don't know how they can afford it, or where they're going to go. Any property is basically along the river line or creek banks," she said. "And if they go up on the mountains, the mountains slide."
'I CAN'T GET OUT':As historic flooding raged, Kentucky woman survived by binding herself to her kids with vacuum cord
Devastating floods that killed at least 37 people in Kentucky and recent damage in other parts of Appalachia, including Virginia and West Virginia, are fueling urgent questions about how to mitigate the impact of hazardous flooding that is only expected to increase as climate change fuels more extreme weather.
But in one of America's most economically depressed regions, there are few easy answers.
The region's mountainous landscape, high poverty rates, dispersed housing in remote valleys, coal-mining scarred mountains that accelerate floods and under-resourced local governments all make solutions extremely difficult.
Measures such as flood wells, drainage systems or raising homes are expensive for cash-strapped counties. Buyouts or building restrictions are difficult in areas where safer options and new home construction are limited. Many are unable or unwilling to uproot.
And tamping down extreme weather by reducing climate-changing emissions nationwide is a goal that is politically fraught, including in a region with coal in its veins, that promises no quick relief.