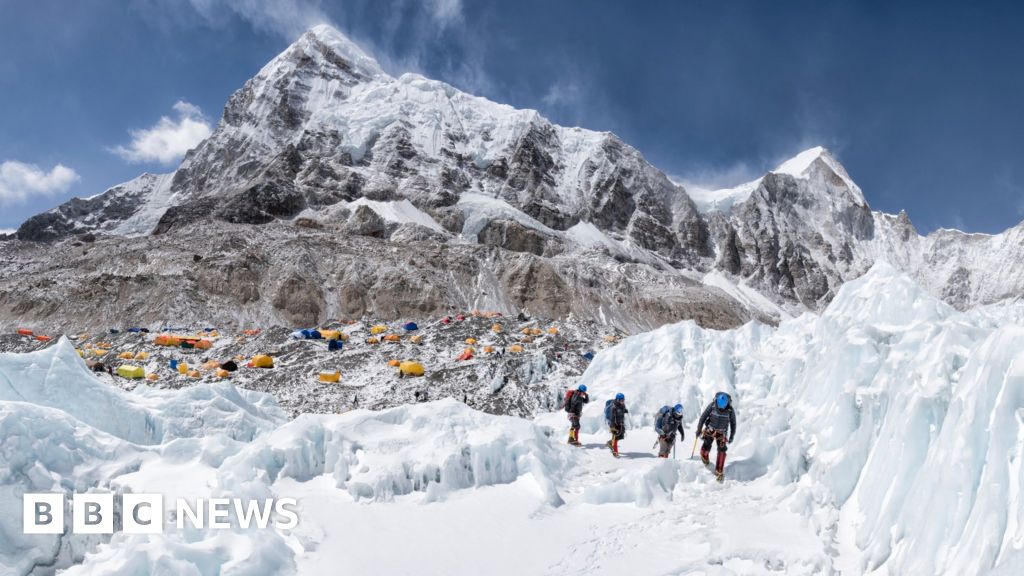 www.bbc.com
Nepal to move Everest base camp from melting glacier
Nepal is preparing to move its Everest base camp as the glacier it stands on becomes less stable.
Culture & Entertainment
Nepal is preparing to move its Everest base camp because global warming and human activity are making it unsafe.
The camp, used by up to 1,500 people in the spring climbing season, is situated on the rapidly thinning Khumbu glacier.
A new site is to be found at a lower altitude, where there is no year-round ice, an official told the BBC.
Researchers say melt-water destabilises the glacier, and climbers say crevasses are increasingly appearing at base camp while they sleep.
"We are now preparing for the relocation and we will soon begin consultation with all stakeholders," Taranath Adhikari, director general of Nepal's tourism department, told the BBC.
"It is basically about adapting to the changes we are seeing at the base camp and it has become essential for the sustainability of the mountaineering business itself."
The camp currently sits at an altitude of 5,364m. The new one will be 200m to 400m lower, Mr Adhikari said.
The plans follow the recommendations of a committee formed by Nepal's government to facilitate and monitor mountaineering in the Everest region.