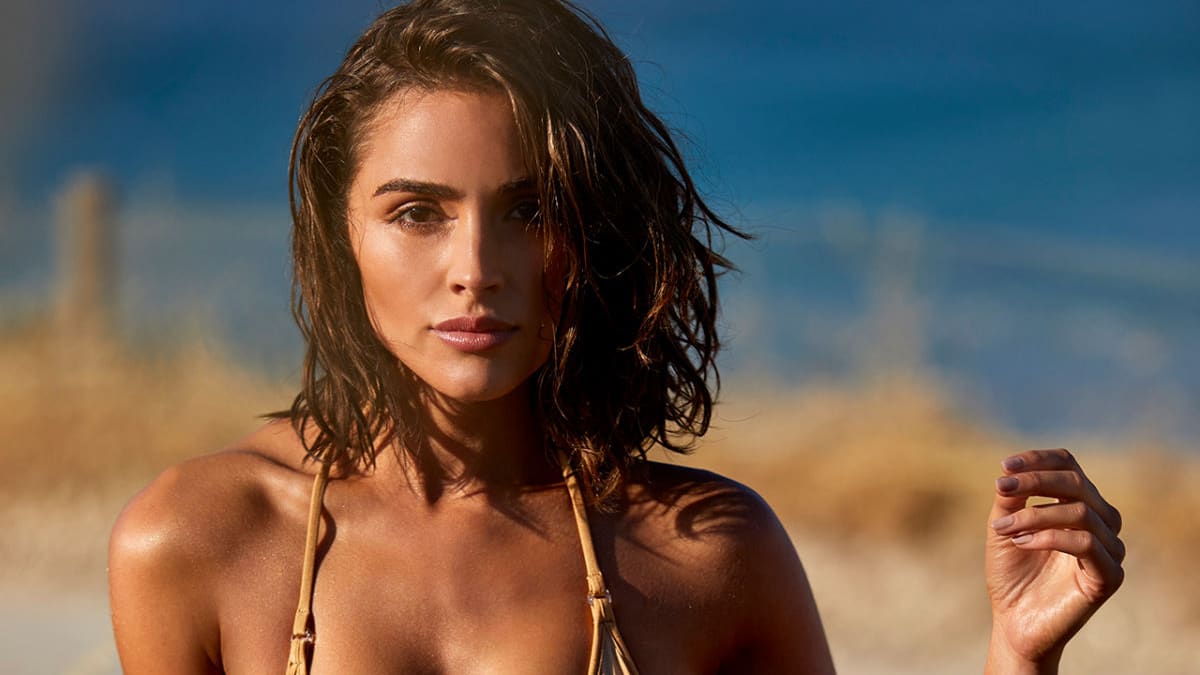 www.yahoo.com
The Story Behind the Famous SI Swimsuit Photo of Olivia Culpo and the 12-Foot Python
The 2020 cover model was shaking with nervousness holding a snake for her '19 shoot.
Fashion & Beauty
Before Olivia Culpo's iconic 2020 cover cemented her as a SI Swimsuit legend, Culpo cut her teeth in a seminal photo shoot in '19 on Kangaroo Island, Australia. Editor-in-chief MJ Day sought to make the shoot stand out as Myla Dalbesio and Hailey Clauson had already posed with a dingo and a wombat, respectively. Day decided Culpo would model with a python wrapped around her.
Culpo was caught off guard by the shoot, which involved a 12-foot black-headed python native to Australia. "I had no idea I would be shooting with a snake, let alone a black-headed python," said Culpo, the 2012 Miss Universe winner. The snake was non-venomous and unlikely to bite unless hunting prey.
As Day held the snake, waiting for Culpo's approval, Culpo asked questions such as, "Does he have fangs or teeth?" and "What if he's hungry?" The snake's handler reassured her that the serpent shouldn't cause any harm. Culpo ultimately agreed to the shoot.
Photographer Josie Clough said, "We'll keep our fingers crossed and hope for the best." Sam Mitchell of the Kangaroo Island Wildlife Park began wrapping the snake around Culpo, who expressed concerns about the snake's reaction to her hair spray.
Over time, Culpo grew more comfortable with the snake and said she felt like the two became friends. "Once my energy leveled out, we had a great little back and forth," she said. At times, it appeared that the snake was modeling as well.
Now, Culpo carries the proof of her strength and fearlessness in the form of some seriously incredible photos. You can see her full 2019 gallery here before heading over to see her '20 cover shoot:
https://swimsuit.si.com/swimsuit/model/swimsuit-model-olivia-culpo-2020-photos