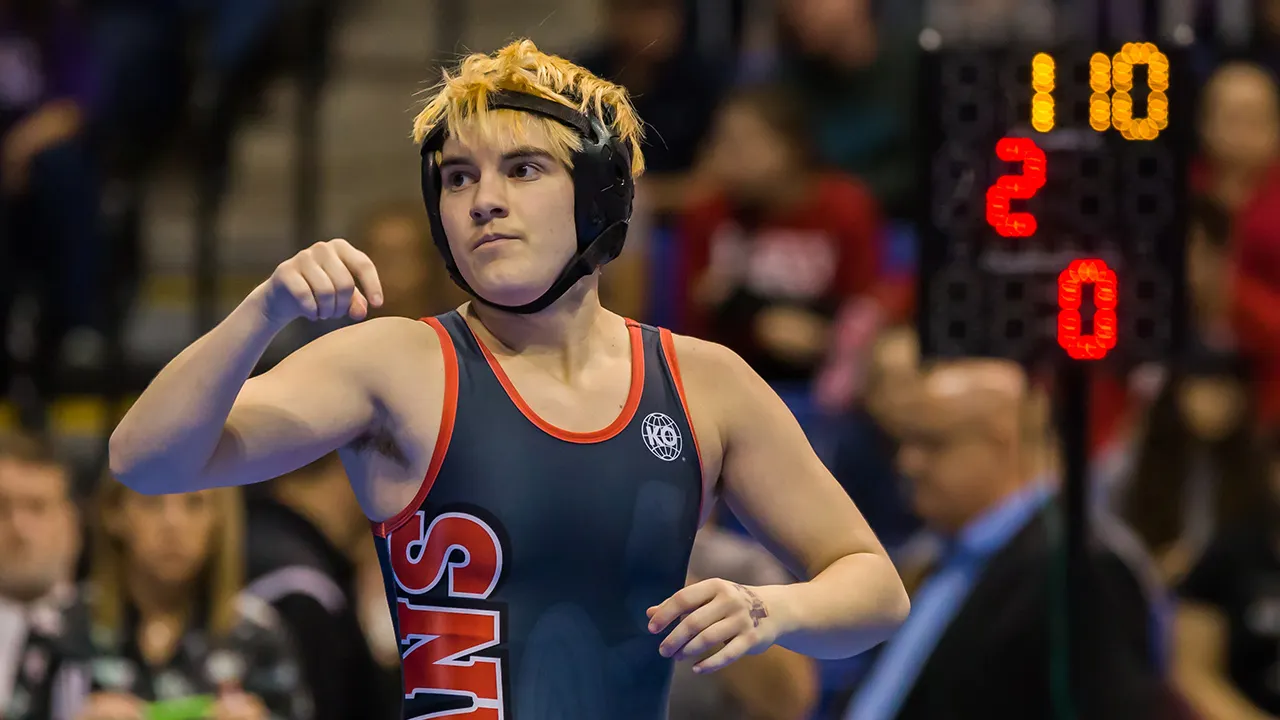 www.foxnews.com
Transgender MMA artist accepts former UFC fighter's challenge to fight: 'I'm going to f--- you up'
Jake Shields posted a challenge to trans fighters for a bout, and he has an opponent in Mack Beggs, a two-time girls high school champion.
Culture & Entertainment
Last month, former UFC fighter Jake Shields posted a challenge to "the toughest trans men" to a bout, and one has answered the call.
Mack Beggs, a biological female from Texas who has transitioned, posted on Instagram that he was down to go against Shields.
After Shields claimed to receive no response from any trans fighters, he revised his offer, saying he'd take on former UFC fighter Mike Jackson and 10 trans fighters simultaneously.
"This is a serious offer go get your team ready," Shields tweeted April 20.
But Beggs wants to enter the octagon with Shields one on one.
"We just going to make this an official call out, but Jake Shields I will take you up on your offer," Beggs said, via OutKick. "But the offer isn't going to be 10 versus one and 10 trans men — you're going to be fighting for the rest of the night.
"You're going to do a one-on-one type match. You're going to do it right. If you're going to call yourself a fighter do it f---ing right."
Beggs said it was "disrespectful to the sport of MMA" to "call out 10 trans men" and say he would "whoop them."
Beggs, 24, added that Shields and "people who think like him" have a "fetish" for transgender people in his defense of trans fighters.
"It's the fact that y'all are so fixated and hyper-fixated and have some f---ing fetish with trans women that you even forget that we f---ing out here, and we going to f--- you up."
Read here:
https://www.foxnews.com/sports/transgender-mma-artist-accepts-former-ufc-fighters-challenge-fight-im-going-to-f-k-you-up