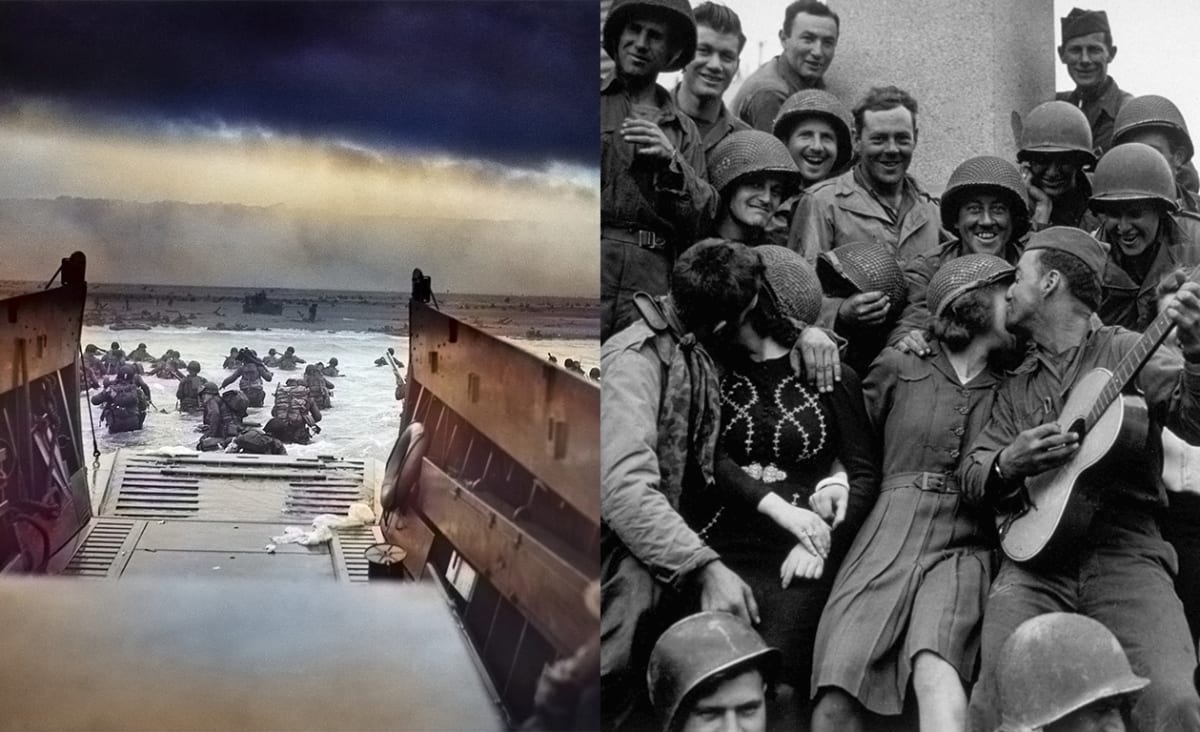 zenherald.com
40 Rarely Seen Photos That Capture What D-Day Was Really Like
These photos illustrate the horror and bravery of D-Day, the world's largest amphibious invasion.
Culture & Entertainment
June 6, 1944, was the day that the Allies began their long battle to seize back Western Europe from the tyranny of the German Reich. The D-Day operation was the largest amphibious invasion that the world has ever seen. More than 150,000 troops, nearly 7,000 ships and over 3,000 planes poured across the English Channel to confront the German occupiers in northern France. Keep scrolling to see and read about 40 astonishing photos from the time of the Normandy invasion.
40. On the march
A British platoon marches purposefully along a French lane on D-Day. Other soldiers take the opportunity to rest on a grassy bank. They're men of the 50th Infantry Division who have landed on Gold Beach. The troops are on their way to a village called Crépon, where they will force the Germans to retreat southwards. The British will then continue their advance through the Normandy countryside.