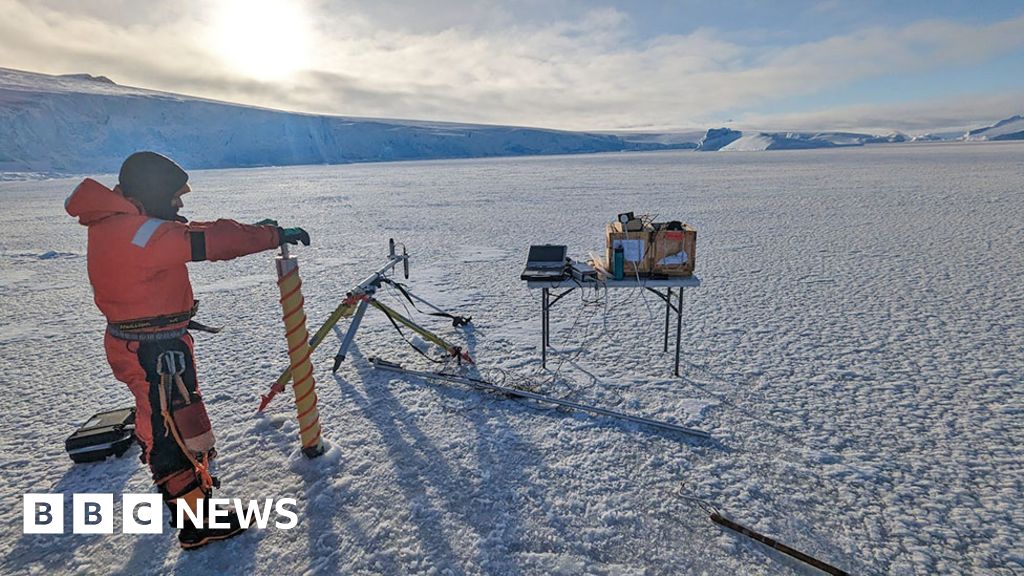 www.bbc.com
Antarctic sea-ice at 'mind-blowing' low alarms experts
Missing winter sea ice signals changes that could be a "disaster for the world", scientists say.
Science & Tech
The sea-ice surrounding Antarctica is well below any previous recorded winter level, satellite data shows, a worrying new benchmark for a region that once seemed resistant to global warming.
"It's so far outside anything we've seen, it's almost mind-blowing," says Walter Meier, who monitors sea-ice with the National Snow and Ice Data Center.
An unstable Antarctica could have far-reaching consequences, polar experts warn.
Antarctica's huge ice expanse regulates the planet's temperature, as the white surface reflects the Sun's energy back into the atmosphere and also cools the water beneath and near it.
Without its ice cooling the planet, Antarctica could transform from Earth's refrigerator to a radiator, experts say.
The ice that floats on the Antarctic Ocean's surface now measures less than 17 million sq km - that is 1.5 million sq km of sea-ice less than the September average, and well below previous winter record lows.
That's an area of missing ice about five times the size of the British Isles.
Read here: