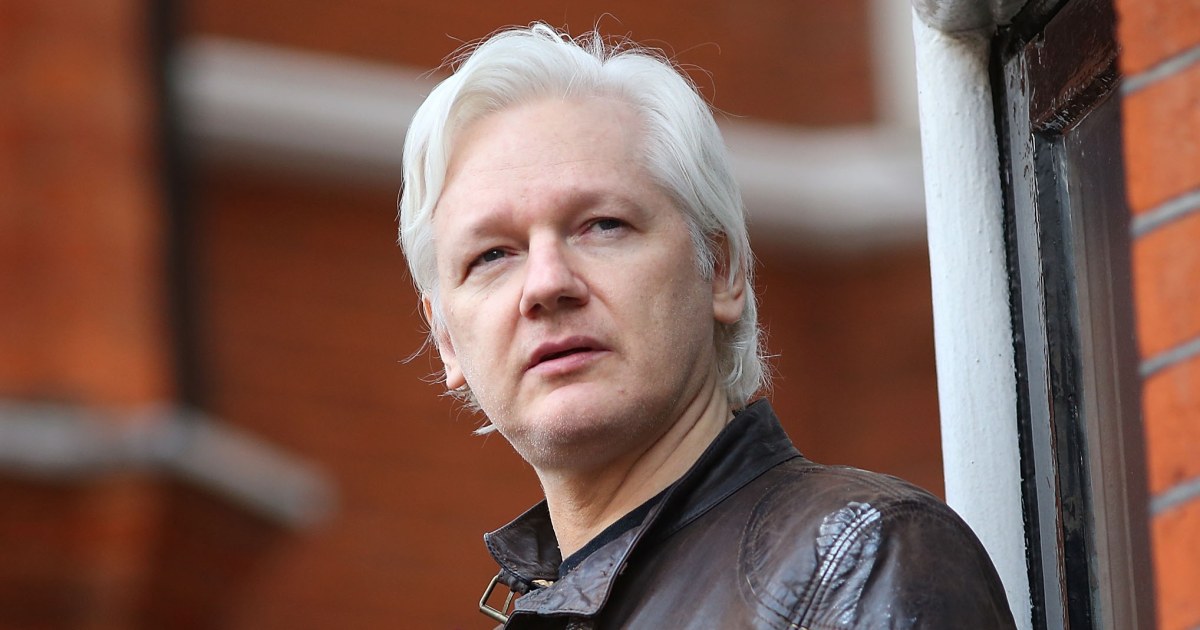 www.nbcnews.com
Britain approves Julian Assange's extradition to U.S.
WikiLeaks founder Julian Assange should be extradited from the U.K. to the U.S. to face charges for allegedly breaking espionage laws, Britain's Home Office has said.
International
LONDON — Julian Assange's extradition to the United States was approved Friday by the British government, a decisive step toward the WikiLeaks founder facing trial on espionage charges.
The U.K. Home Office said in a statement that the extradition order for Assange had been signed, giving him 14 days to appeal the decision.
The WikiLeaks founder has been waging a yearslong legal battle to avoid being sent to the U.S. to face trial on 18 charges, including breaking espionage laws. He has spent the past three years in London's Belmarsh prison waiting to find out whether he will be extradited.
"In this case, the U.K. courts have not found that it would be oppressive, unjust or an abuse of process to extradite Mr Assange," the Home Office spokesperson said. "Nor have they found that extradition would be incompatible with his human rights."
A decision on whether to extradite Assange had been anticipated from British Home Secretary Priti Patel after a British court ruling in April that he could be sent to the U.S.
The WikiLeaks founder has denied any wrongdoing in connection with the release of thousands of secret U.S. files in 2010. If convicted, Assange, 50, could face a sentence of up to 175 years in prison.
On Friday, his family vowed to keep fighting for him.
"Today is not the end of the fight. It is only the beginning of a new legal battle," said Assange's wife, Stella, according to The Associated Press.
She said the U.K. government's decision marked "a dark day for press freedom and for British democracy."
"Julian did nothing wrong," she said. "He has committed no crime and is not a criminal. He is a journalist and a publisher, and he is being punished for doing his job."
Washington won an appeal over Assange's extradition in a British court last December, with the court ruling that a past decision against handing Assange over to the U.S. might have been different in light of fresh assurances that he would not be held under highly restrictive conditions if extradited.