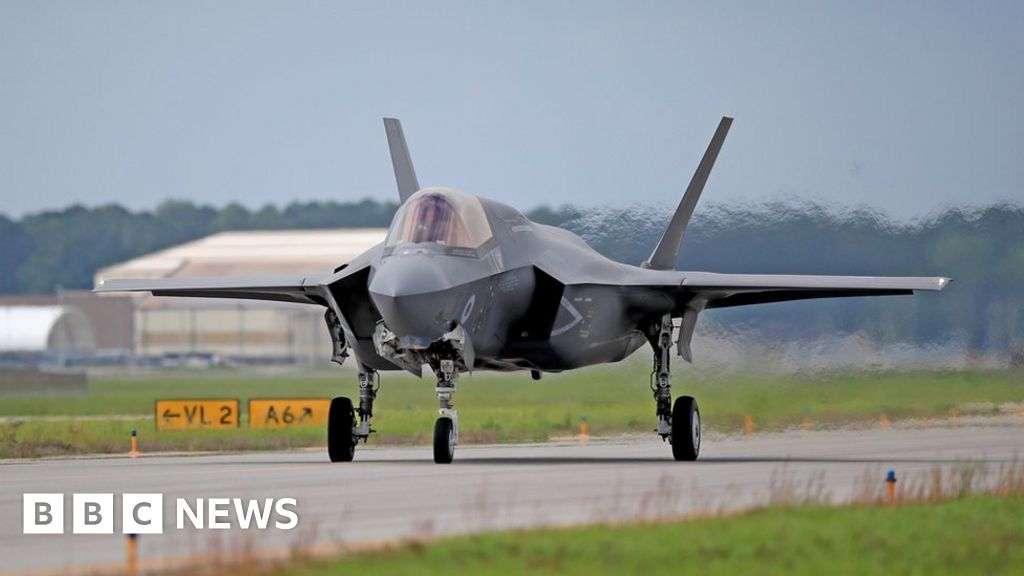 www.bbc.com
Debris found from F-35 jet in South Carolina after US pilot ejected
The F-35B fighter jet went missing on Sunday after a "mishap", leading officials to ask for public help.
Local
Military officials have found the debris of an F-35 military jet that went missing after the pilot ejected over South Carolina.
The debris of the $100m (£80m) plane - which disappeared on Sunday afternoon - was discovered in rural Williamsburg County, said authorities.
The pilot ejected from the cockpit and parachuted to safety in a North Charleston neighbourhood.
The public had been asked to help find the jet.
In a statement on Monday, military officials said the debris was found "two hours north-east of Joint Base Charleston".
Officials had focused their searches around Lake Moultrie and Lake Marion, north of the city of Charleston - the jet's last known location.
The debris found has been confirmed as the wreckage of the missing plane, a military spokesperson told the BBC.
Officials said the aircraft was involved in a "mishap" which they are currently investigating but did not offer details of what the mishap was.
The public has been asked to keep away from the area to allow investigators to do their work.
The fighter jet was left in autopilot mode when the pilot ejected, a spokesman at Joint Base Charleston told NBC News, adding that it may have been airborne for some time, complicating its discovery.
Read here: