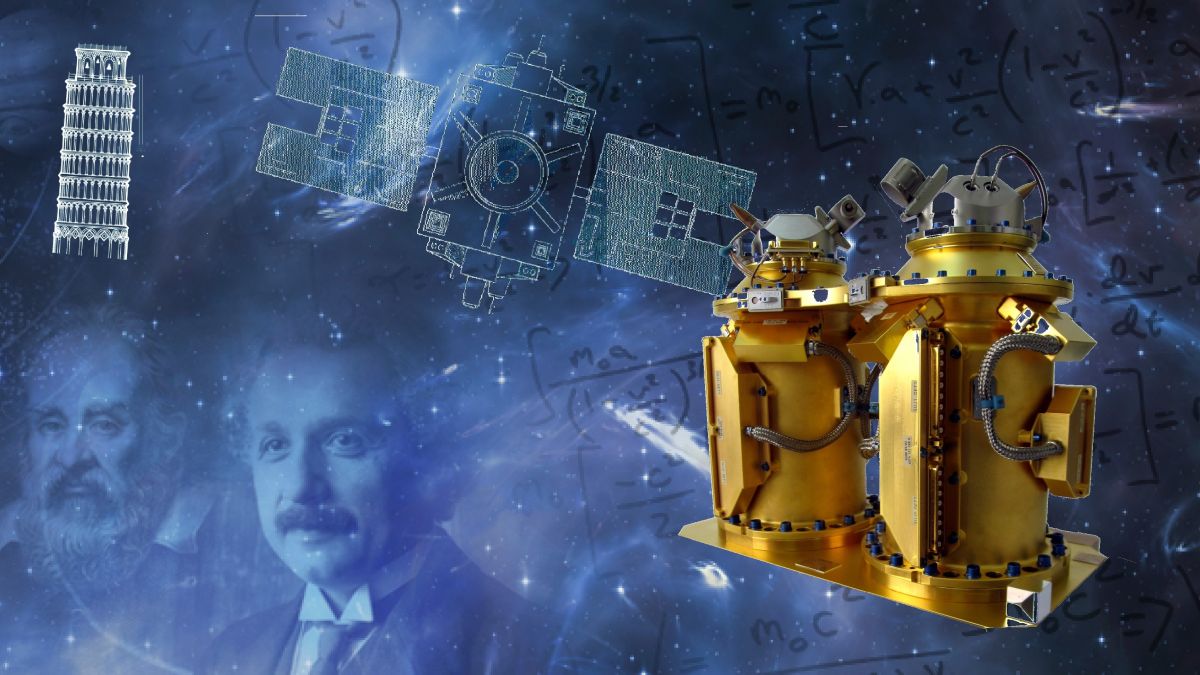 www.space.com
Einstein's theory of general relativity just passed its most rigorous test yet
Launched in 2016, the MICROSCOPE satellite was charged with hunting for deviations in the acceleration of free-falling objects. The instrument presented Einstein's theory of general relativity with it
Science & Tech
Scientists have demonstrated that Einstein's theory of general relativity is correct to a remarkable degree of accuracy, despite having been around for more than a century.
The team behind the research wanted to test a component of Einstein's theory of general relativity called the weak equivalence principle, which states that all objects, regardless of their mass or composition, should free-fall the same way in a particular gravitational field when interference from factors like air pressure is eliminated. To do so, the scientists measured the acceleration of free-falling objects in a French satellite called MICROSCOPE, which launched in 2016.
One of the most famous tests of the weak equivalence principe occurred during an Apollo 15 moonwalk, when astronaut David Scott dropped a feather and a geological hammer at the same time; without air resistance, both objects accelerated toward the moon's surface at the same rate. In similar style, MICROSCOPE carries free-falling test masses made of platinum and titanium alloys. Electrostatic forces keep the test masses in the same relative positions to each other, so any difference generated in this applied electrostatic force would have to be the result of deviations in the objects' accelerations.