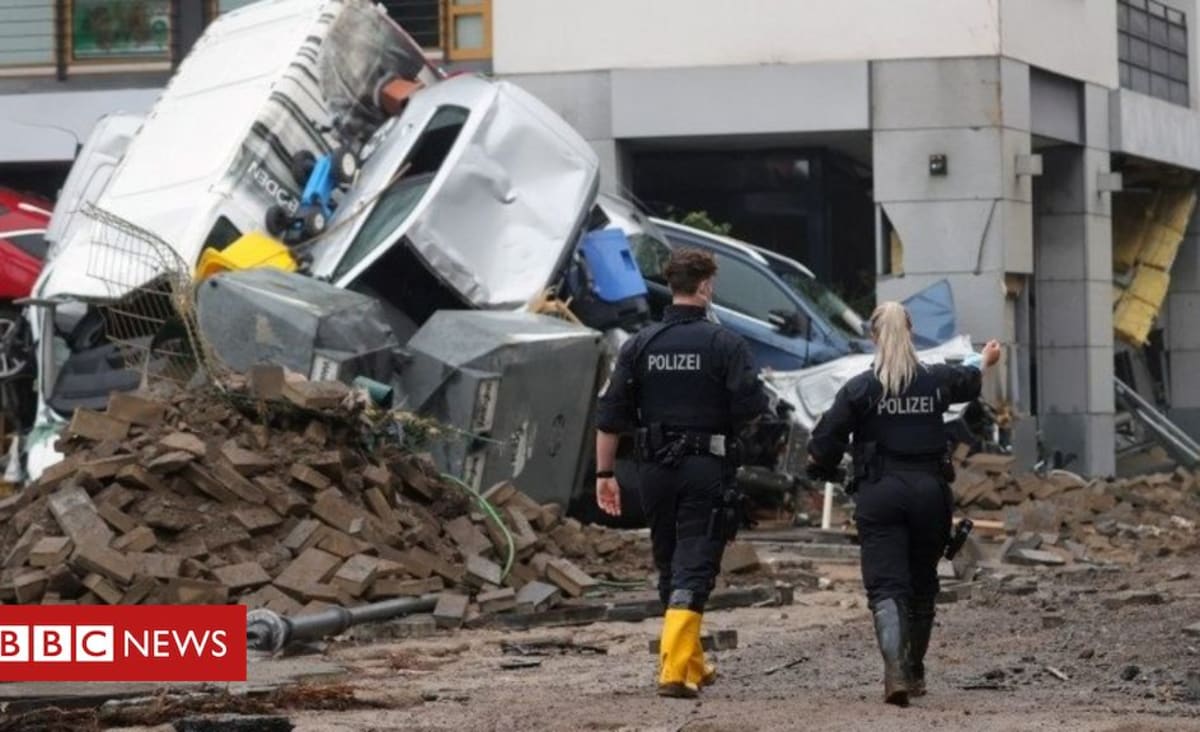 www.bbc.com
Europe floods: Victims face massive clean-up as waters recede
Residents of the worst-affected areas struggle to recover from the devastation as flood waters recede.
International
Residents in regions of Germany and Belgium worst affected by recent floods have begun the huge task of clearing their neighbourhoods, as the waters start to recede.
The scale of the damage is becoming clear, as rescue crews continue to look for victims.
At least 180 people have died, and with many still missing the death toll could rise further.
German Chancellor Angela Merkel has been visiting the affected region.
Mrs Merkel walked through the badly-hit village of Schuld, surveying the damage and speaking to residents and emergency workers.
Emergency crews rescued people from homes in the Austrian region of Salzburg, where floodwaters submerged the streets of one town. The fire brigade said the capital Vienna saw more rainfall in an hour on Saturday night than in the previous seven weeks combined.
Meanwhile in Germany, concern shifted south to the Upper Bavaria region, where heavy rains deluged basements and roads.
In western Germany, authorities said the Steinbachtal dam remained at risk of breaching after residents were evacuated from homes downstream.
European leaders have blamed climate change for the floods, which have also affected Switzerland, Luxembourg and the Netherlands.
Experts say global warming makes torrential rainfall more likely. The world has already warmed by about 1.2C since the industrial era began.