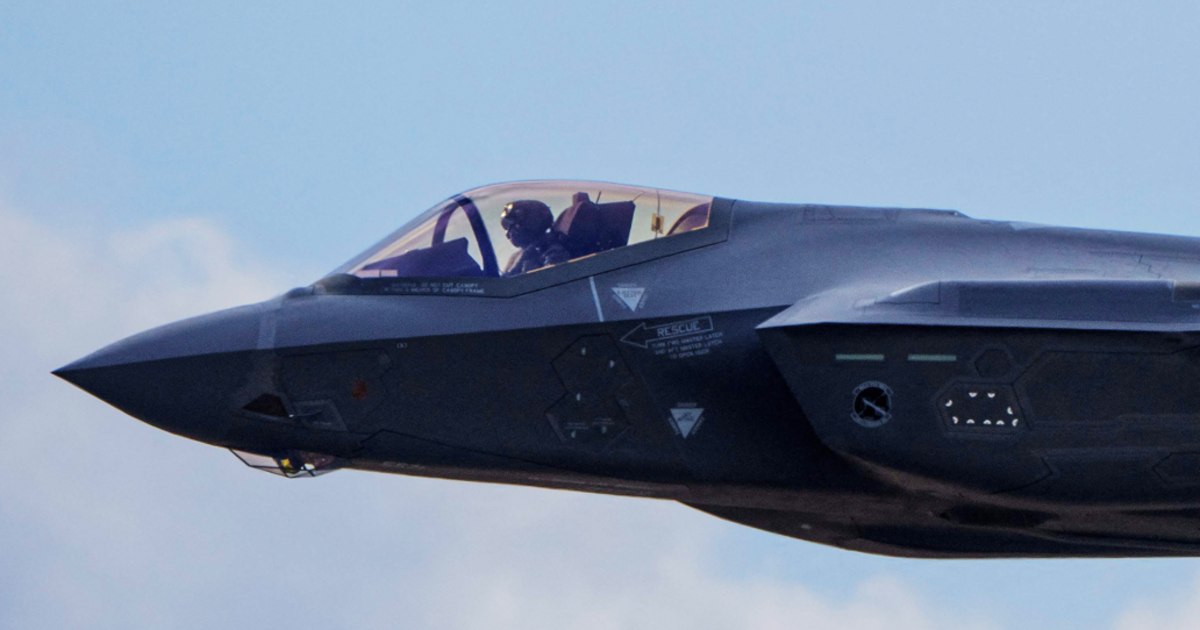 www.nbcnews.com
F-35 911 call: 'We've got a pilot in our house, and he says he got ejected'
"I guess we've got a pilot in our house, and he says he got ejected."
Science & Tech
"I guess we've got a pilot in our house, and he says he got ejected."
That was the 911 call received in Charleston County, South Carolina, after an F-35B Lightning II fighter jet crashed Sunday, according to audio released by the county government.
There were no deaths or serious injuries in the crash that occurred on Sunday. The debris from the crash was found Monday.
In the 911 call, the dispatcher at first appears surprised by the caller: "I'm sorry — what happened?"
"We've got a pilot in the house, and I guess he landed in my backyard, and we're trying to see if we can an ambulance to the house, please," the caller responds.
The pilot gets on the call a short time later and says he is 47 years old, that he ejected at around 2,000 feet after "an aircraft failure" and had some back pain.
"We have a military jet crash. I'm the pilot. We need to get rescue rolling. I'm not sure where the airplane is," the pilot tells the dispatcher. "It would have crash landed somewhere. I ejected."
The pilot also asks whether a plane crash had been reported in the area.
Later that day, Joint Base Charleston and Marine Corps Air Station Beaufort asked on social media for help finding the stealth aircraft. The joint base asked people to call its defense operations center if they had any information.
Searchers later found a debris field in Williamsburg County, about two hours northeast of Joint Base Charleston, officials said Monday evening.
Eyewitnesses said the plane was flying "inverted" before the crash.
No injuries on the ground have been reported. The crash is under investigation.
The jet belongs to a training squadron of the 2nd Marine Aircraft Wing.
It took off from Joint Base Charleston on Sunday afternoon, and was was one of two planes involved in a routine training flight, Capt. Joe Leitner, spokesperson for the 2nd Marine Aircraft Wing, told reporters, according to The Post and Courier newspaper.
The pilot was taken to a hospital and discharged Monday afternoon, U.S. Department of Defense officials said.
Aerospace giant Lockheed Martin describes the F-35 series on its website as the "most advanced fighter jet in the world," as well as the "most lethal, stealthy and survivable aircraft." The Marines declared the first squadron operational in 2015.
The F-35 program is one of the Defense Department's most expensive, costing taxpayers a total of $1.7 trillion over its lifespan.
But a government watchdog report released Thursday highlights ongoing maintenance delays, showing the fighter jets are "mission capable" only 55% of the time.
"If the aircraft can only perform 55% of the time and the goal is 85 to 90% of the time, taxpayers are not getting their money's worth," said Diana Maurer, who authored the report for the Government Accountability Office.